By IvyLee Rosario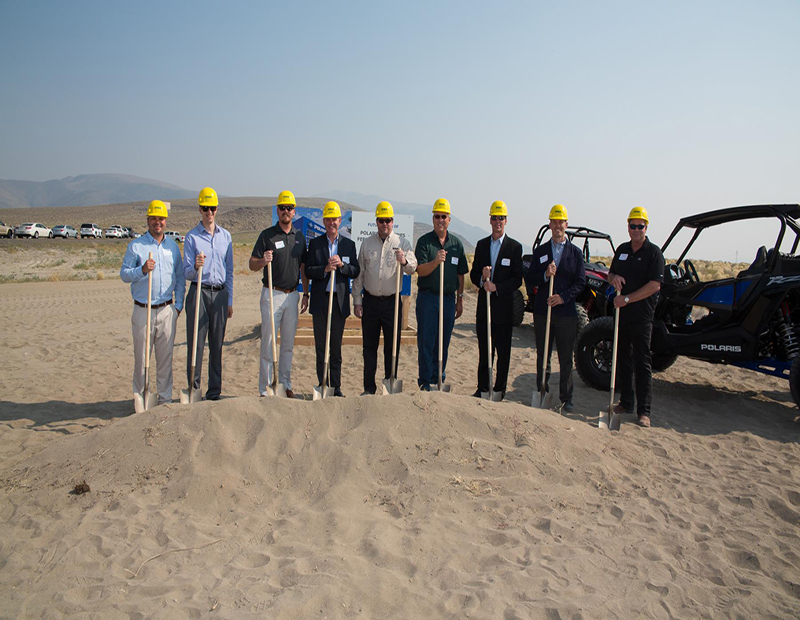 Polaris Industries Inc. has broke ground on the site of its newest distribution facility in Fernley, Nev. The property marks the company's first multi-brand distribution center and will support its growing Aftermarket, Parts, Garments & Accessories businesses. Construction, led by Ryan Cos., is scheduled to begin this month and the finished product is slated for completion by the second quarter of 2019.
Located 30 miles east of Reno, Nev., the 475,000-square-foot facility will initially distribute Polaris OEM parts and accessories, as well as expand to include Transamerican Auto Parts and Kolpin. The center will allow the company to leverage shared capacity, systems and teams within Polaris and the Aftermarket brands. Upon completion, the property will employ up to 100 people.
"This is a very important moment for Polaris," Steve Eastman, president of Polaris Aftermarket, PG&A, said in a prepared statement. "By building this from the ground up, our team will apply best practices from each business to design and build an innovative multi-brand facility that will support our current and future businesses for years to come."
In March, Ryan Cos. was also tapped to build a 29,000-square-foot medical facility in Elmhurst, Ill. The two-story building will be located on the existing parking lot adjacent to Elmhurst Schiller Clinic.
Image courtesy of Polaris