By Keith Loria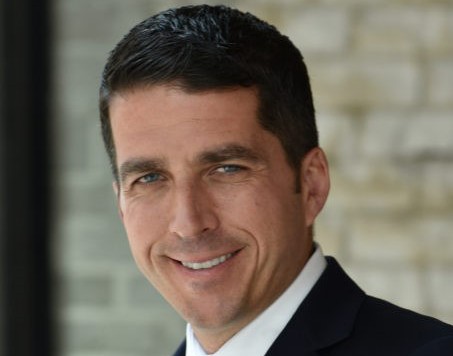 The Rockefeller Group has named Daniel Moore as its new president & CEO, effective April 1, 2018, succeeding current co-presidents & CEOs Dan Rashin and Tetsuya Masuda.
Moore has been a part of the company since 2016 and currently serves as executive vice president & head of Rockefeller Group's Urban Development business throughout the U.S., where he crafted a new vision for growth in major urban markets with a strong focus on New York City and Washington, D.C.  
"Dan's broad background in real estate development and capital markets, business development and investment management, make him the right choice to lead Rockefeller Group in its next phase of growth," Rashin said in a prepared release. "Together we have started to build strong momentum, with the largest development pipeline in our company's history, and I expect us to continue that expansion under his leadership."
Rashin was named co-president in December of 2015, sharing the title with Atsushi Nakajima at the time. He is retiring at the end of March after more than two decades in the business—20 years at Hines Interests and almost five at the Rockefeller Group. Masuda joined the company for the second time in April 2013 as chief investment officer and became co-president & co-CEO in early 2016.
Moore's appointment is part of Rockefeller Group's long-term succession planning, initiated by the company's board following Rashin's retirement decision.
In a little more than a year, Moore has been an active and influential member of the company's steering, investment and portfolio committees.  
In 2017, under his guidance, the Rockefeller Group created a joint venture with The Meridian Group on Boro Tower, a 437,000-square-foot trophy office building that is Rockefeller Group's first ground-up development in the D.C. region.
Last May, he also led the company on the acquisition of a development site assemblage and associated air rights in Manhattan's NoMad neighborhood for a new luxury residential project.
Prior to his career at Rockefeller Group, Moore spent 16 years with Hines in New York City and Washington, D.C., with roles in real estate development, investment management and capital markets.
"It's been a privilege to work with Dan again having been at the same firm earlier in our careers and it has been a pleasure to get to know and learn from Tet," Moore said. "What they have accomplished in a relatively short time is tremendous. That Rockefeller Group has a more active development business today than at any time in its 90-year history is a testament to their leadership, the strength of our team and the direction we are going on behalf of our employees, clients, partners and investors."
Strong 10 years
Rockefeller Group finished nearly 11.4 million square feet of new development during the past 10 years, its most active decade ever. Of that total, about 3.8 million square feet has been completed since the start of 2016, when Rashin and Masuda were appointed to their co-president/co-CEO positions.
Rockefeller Group's current development pipeline totals approximately 17 million square feet. Over the past two years, the company's notable developments included Flushing Commons in New York City, Amaray Las Olas in Downtown Fort Lauderdale, LIV Northgate in Phoenix, and AVE Florham Park and the Summit Medical Group MD Anderson Cancer Center in New Jersey.  
Image courtesy of Rockefeller Group