By Bogdan Odagescu, Associate Editor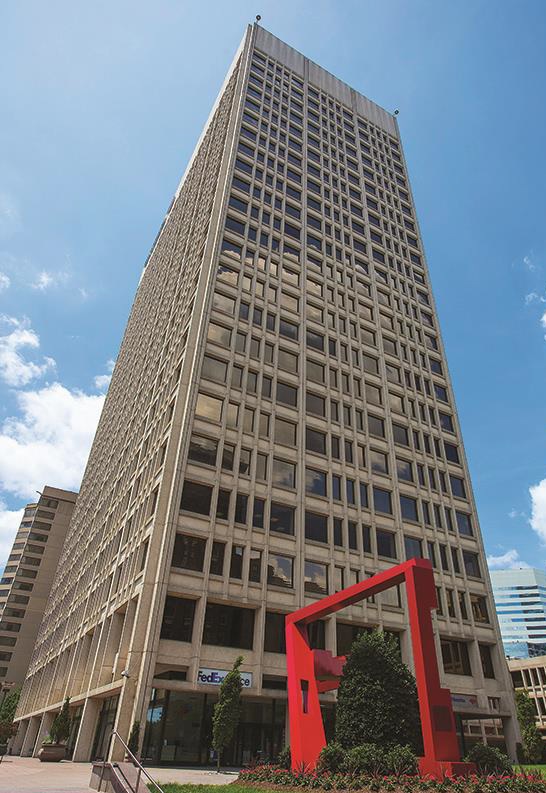 Richmond, Va.—The Bank of America Center, an iconic 24-story office tower in the heart of Richmond's central business district, is undergoing multimillion-dollar renovations, the Virginia Business reported. The project represents the first major exterior renovation since the building's construction in the early 1970s.
Earlier this year, Cushman & Wakefield Thalhimer's Capital Markets Group assisted Gramercy Realty with selling the Bank of America Center, which traded for an undisclosed amount. District Bay Realty Advisors, a newly-formed company founded by two Verris Capital principals, bought the tower as a value-add opportunity. At the time of sale, the property was 71 percent leased. The most recent official assessment estimates the value of the office building at roughly $52 million.
The renovation project is being conducted by a joint venture involving the owners and developer Joe Ersek. "This is an important project for both us and Joe," said Michael Wheeler, managing partner with District Bay. "We plan to continue this momentum with a new courtyard and other improvements that we are excited to announce in the near future."
The 513,479-square-foot property at 1111 E Main St. is the third tallest building in the City of Richmond and includes two parking garages and an additional four-story office pavilion. Steps away from the Virginia State Capitol, the high-rise is just a 10-minute drive from the Greater Richmond Convention Center and Virginia Commonwealth University. Within easy reach from I-95, I-64 and US 195, the tower also offers a plethora of nearby high-end dining options and several upscale hotels.
Founded in 2016 by Verris Capital principals Michael Wheeler and Kelly Cooper, District Bay Realty Advisors is a vertically integrated commercial real estate firm with offices in Washington, D.C. and San Francisco. According to the company's official website, District Bay's portfolio also includes four retail assets: Stony Point Shopping Center in Richmond; The Shoppes at Meadow Creek in Westminster, Md.; Marlboro Square Shopping Center in Upper Marlboro, Md.; and the Eastchester Shopping Center in High Point, N.C. All four are legacy deals of Verris Capital.
Image courtesy of District Bay Realty Advisors