By Bogdan Odagescu, Associate Editor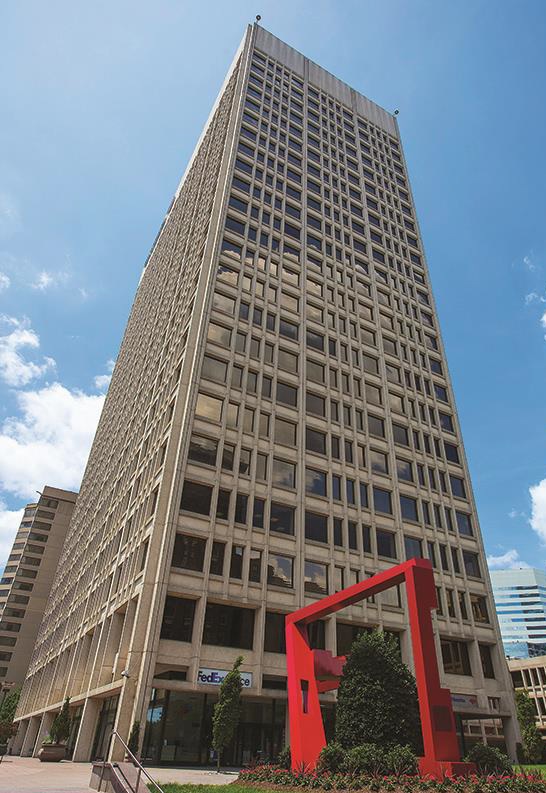 Richmond, Va.—Cushman & Wakefield | Thalhimer's Capital Markets Group recently announced it has facilitated, on behalf of owner Gramercy Realty, the sale of the Bank of America Center in Richmond. The building was bought by an undisclosed private investment group made up of principals from New York and Washington, D.C. The financial details of the transaction have not been disclosed. The Richmond Real Estate Assessor's Office online records show a 2016 evaluation of the asset at nearly $52 million.
Completed in 1974, the Bank of America office tower is situated close to the Virginia State Capitol and the City Hall, offering great connections through the nearby I-95, I-64, and US 195. Other institutions in the vicinity include the Federal Reserve Bank of Richmond, the US Court of Appeals, and the Supreme Court of Virginia.
Sitting in the heart of Richmond's Financial District at 1111 E Main St., the building spans 513,479 square feet over 24 floors and features two parking garages and an additional four-story office pavilion. The vicinity offers several upscale hotels and a plethora of high-end dining options.
At the time of sale, the occupancy rate was 71 percent. Major tenants include Bank of America, the Commonwealth of Virginia, the Virginia Resources Authority, and three law firms—McCandlish Holton, DuretteCrump, and Sands Anderson. According to the Virginia Business, former owner Gramercy Realty invested more than $10 million into the property's redevelopment since its previous sale in 2011.