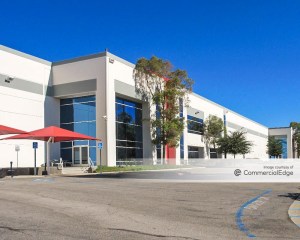 Rexford Industrial has expanded its industrial footprint in the tight infill markets of Southern California. The REIT purchased six properties for a total of $218 million, totaling 535,682 square feet in the metro Los Angeles and Orange County markets.
Rexford continued to apply its value-add strategy through the region, with year-to-date investments totaling $993 million. June's purchases were funded with a combination of cash on hand and the company's line of credit. The REIT currently owns roughly 30 million square feet in Los Angeles and Orange County, according to CommercialEdge data.
The purchased assets are a mix of single and multi-tenant properties, ranging from 18,147 to 175,897 square feet. Rexford aims to increase the portfolio's revenue through a combination of lease renewals and redevelopment. According to its first quarter earnings report, the REIT had an average of 99.2 percent same property occupancy.
Increasing value in high-demand markets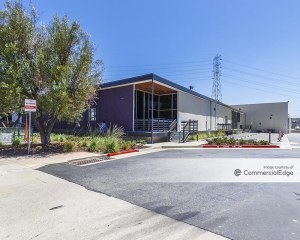 On a per-square-foot basis, the most expensive purchase was the property at 2400 Marine Ave. in Redondo Beach, acquired at roughly $600 per square foot—$30 million in total. The 50,000-square-foot building's tenant roster includes Amazon and Uber. According to CommercialEdge, the building previously traded last year for $24 million.
The largest among new purchases is located at 29125 Avenue Paine in Valencia, within Vista Business Park. It was constructed in 2001 and offers 175,897 square feet. Rexford acquired it for $45 million—$256 per square foot—from The Krausz Cos. The new owner plans to renew the single-tenant lease or re-lease the asset to increase its revenue, as current rent is roughly 30 percent below market.
One of the assets is an office building in Orange County, which Rexford plans to redevelop after the current leases expire. Located in Tustin, at 15771 Red Hill Ave., the company acquired it for $46 million—$177 per square foot—from SteelWave. The 96,534-square-foot building is leased to three tenants.
Rexford also recently acquired the following three properties:
14350 Arminta St. in Panorama City, for $8.4 million. According to Rexford, current rents are 30 percent below market
14527 and 14434 San Pedro St. in Los Angeles' South Bay, for $49.1 million. The owner plans to reposition the building into a low-coverage logistics and industrial storage facility
20900 Normandie Ave. in Torrance, also in the South Bay area, for $39.9 million. Similarly, the REIT expects to increase value through lease renewal or re-tenanting at market rates
Demand outpaces supply in SoCal
Coastal markets continue to dominate the industrial sector, with demand currently outpacing supply. Year-to-date through April, industrial transactions in Los Angeles exceeded $1.3 billion according to a recent CommercialEdge industrial report. The average price per square foot in the market grew 51.9 percent year-over-year, to $278.
With current construction activity totaling a mere 0.5 percent of total stock in Los Angeles (roughly 3.3 million square feet), along with vacancy at 2.1 percent (as of April), industrial space is bound to increase in value.
Meanwhile, Orange County industrial sales totaled $226 million for the same period. On average, the price per square foot for these transactions was the highest among all metros tracked by CommercialEdge, at $345, significantly above the national $134, and up 45.5 percent year-over-year.