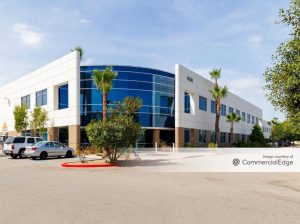 Rexford Industrial Realty Inc. has acquired four Southern California properties totaling more than 412,730 square feet for $163.8 million. The company secured acquisition financing through the firm's line of credit, cash on hand and Rexford's operating partnership units.
The off-market investments mirror the company's strategy to acquire value-add properties throughout Southern California, an industrial market with the lowest supply and highest demand, Co-Chief Executive Officers Howard Schwimmer and Michael Frankel, said in prepared statements.
Year-to-date, Rexford investments total $774 million and 39 million square feet of industrial space.  An additional $600 million in acquisitions is currently under contract or accepted, the same company representatives revealed. In February, the company paid $170 million for five other industrial properties throughout the market.
Expanding SoCal industrial footprint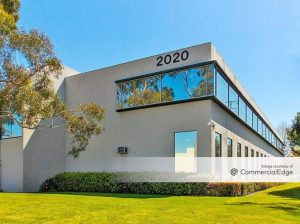 The largest property that traded recently was sold by Powell Plaza Associates for the record price of $90.2 million, equaling $451 per square foot. Vice President Michael Bogle of CBRE represented both parties in the transaction. The record sale price mirrors the low vacancy rate in the market and the high-quality tenant, as well as the major improvements of the space and the long-term lease, mentioned Bogle in a prepared statement.
Located at 14200-14220 Arminta St. in Los Angeles, the asset spans 8.5 acres and comprises a Class A, 200,000-square-foot building. The LEED-certified property includes loading doors and dock levelers and is leased to a single tenant, Mission Foods. The industrial building is less than 2.3 miles from Interstate 405 and some 4 miles southwest of Interstate 5.
For this property, Rexford paid $24.5 million in cash and used 954,000 OP units, which are redeemable by the seller for the firm's traded common stock. The firm expects an initial 2.8 percent unlevered cash yield on total investment, which will grow to 3.3 percent on an annual basis due to rent increase.
The second-largest property that changed hands is located at 1500 S. Raymond Ave. in Fullerton, Calif., within the North Orange County submarket. Currently, it is a 7.2-acre industrial site of a former hotel, but it is set to be redeveloped into a 138,500-square-foot warehouse, trailer and outdoor storage space. Huoyen International Inc. sold the property—previously acquired in 1995—for $45 million, according to the same data provider.
Rexford's latest acquisitions also included:
A 30,233-square-foot building leased to McCormick Ambulance and located at 2020 S. Central Ave. in Compton, Calif. Mariposa Commercial Properties LLC sold the building for $10.8 million. Upon lease expiration, the new owner intends to redevelop the 2.3-acre site into a 45,000-square-foot industrial property.
A recently built asset comprising 44,000 square feet, that sold for $17.8 million. Located at 1172 Holt Blvd. in Ontario, Calif., and currently leased to a single tenant at a 35 percent rate below the market price, the property will be opened to new tenants and is expected to generate a 2.5 percent unlevered cash yield.