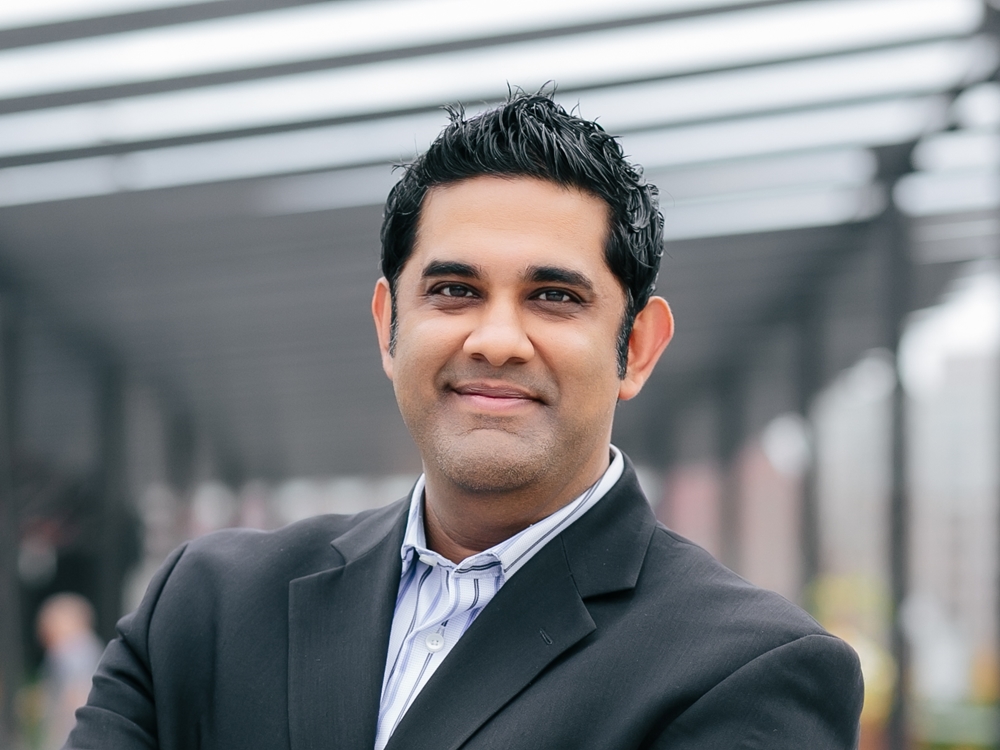 Boston continues to be one of the nation's most active and attractive office markets. While the growth is driven by a strong academic footprint and healthy fundamentals, the once largely industrial city also stands out due to its diverse architectural palette. The cityscape encapsulates old warehouses and historic landmarks, in various conditions, with fascinating tales to tell. Now, it's up to architects, designers, landlords and local authorities to tell a better version of each story without neglecting the importance of architectural conservation.
Haril Pandya, principal & director of asset strategy at CBT Architects, takes us through the process of revitalizing buildings without changing their character and discusses the untapped opportunities in Boston's historic neighborhoods.
How is Boston preserving its competitive edge in attracting and adapting to modern tenants?
Pandya: Boston continues to attract the large, forward-looking and cutting-edge businesses that drive our economy. Companies have come to realize that sourcing talent really is what drives success and, as a result of Boston's extensive university and college system, the city's highly educated and skilled talent pool continues to be seen as an attractive economic and creative asset.
Yet, Boston maintains its edge with one thing that is truly missing from a lot of younger cities—authenticity, which is largely derived from its industrial past. Boston's Class B and C properties have been performing very well over the last decade. For instance, Fort Point's old warehouse-style buildings are drawing tenants such as Amazon and General Electric.
These properties, which are inherently cheaper than building new towers, require repositioning from a design and rebranding perspective to accommodate modern work practices in a competitive market. This means cultivating a unique mixture of collaboration, privacy and amenities while staying true to each property's historical past. You won't find the new taking place within the old anywhere to the extent that you find it in Boston.
How are the City and private entities fueling the process of revitalizing buildings? Are there any programs aiding this?
Pandya: The City's objectives are always to maintain a robust public realm and preserve Boston's most beautiful buildings. Private landowners are symbiotic to this objective as the restoration of historic buildings attracts innovative tenants, activates city streetscapes and fuels the economy—all at once. By purchasing, restoring and improving upon older, sometimes deteriorating properties, private entities can buy below and sell above market rate. This process helps local municipalities avoid demolishing iconic facades, structures and neighborhoods that contribute to the texture and vibrancy of the city.

Boston is an integral force when it comes to ensuring that properties are upgraded to today's standards and preserve authenticity and integrity by working hand-in-hand with developers and owners. For example, older buildings often pose unforeseen challenges and the city can help support the structural and mechanical process of revitalizing buildings through entitlement.
How will Boston's hottest repositioning projects continue to revive its downtown? Is there a submarket where the restoriation of historic buildings is working best?
Pandya: Opening up the ground plane of a building to allow its public assets to feel more welcoming and inviting, especially in an old city like Boston that has historic, gnarled streets, can make a city feel more porous. Through simple transformations, such as new lighting that brightens community walkways or ground-floor retail that welcomes the community inside, repositioned buildings can act as urban connectors as opposed to disconnected islands.
Repositioning has made downtown Boston feel more proud of its buildings. This is particularly apparent in areas of downtown Boston (South Station, Post Office Square and Downtown Crossing) that have iconic, historic buildings and act as transit hubs. There are a lot of untapped opportunities for revitalizing buildings in Back Bay as well.
What are the amenities tenants look for in a reimagined building with a past?
Pandya: People are not focused on the concept of amenities anymore. Instead, building owners and developers are focused on cultivating the whole tenant experience. Largely, tenants are not putting much emphasis on the square footage of their office. They would rather have a workable office space in a building that offers concierge-level, hospitality-derived services like a bar, wellness facilities and a conference center. Tenants want a building where they can sit anywhere and do anything at any time without any encumbrance. Ultimately, people want the workplace to feel like home and that means that amenities are not as important as the entire collective experience.
What are the key steps in the process of revitalizing buildings?
Pandya: Without giving away too much of our special sauce, the most important milestone is reaching a point of critical understanding with a client on what they want most to achieve. Some owners will invest less capital or have a limited budget for improvements to remain competitive. Others may see transformative opportunities to stand out and be a differentiator in the market. The desire to be competitive and/or different defines what the budget and timeline will be.
However, what is most important is the process itself and how it all connects back to authenticity. With older buildings, all the walls can talk. Each building has a story and a narrative to tell and we want to be the firm that's listening. We try to hear what the building is saying and infuse it back into the space in a way that's germane to the building and the community. We never want to apply even a layer of paint that is not representative of the space.
What are the challenges you've come across while working on your latest projects?
Pandya: Time is the most difficult factor. Developers, owners, designers—everyone is aware of the market and the uncertainty around whether we're in the beginning, middle, end, left or right of demand. As a result, there's a lot of pressure to move quickly by employing tried-and-true, known solutions that often end up being not as unique or unimaginative.
The goal is to convince owners to believe in what we believe in and the other way around. If a design tells a building's individual story the way it should, the building itself can become an active participant and ambassador in contributing to the character of a city's urban fabric. Our mission is revitalizing buildings, which means giving life to these structures.

The conservation of heritage buildings is full of surprises. You never truly know the extent of a building's condition until you move behind the walls. What you do or don't discover can determine the amount of time it will take to complete a project.
What are your short- and long-term future plans?
Pandya: I like to think that every moment should be an execution of a strategic, long-term plan, as opposed to an assortment of short-term plans and outlooks. This happened with the Millennial trend. People across the industry were searching for a nugget of information that they could get on board with and design around. Everyone got on the same bus, implemented the same solutions and then got off and realized that everything now looks the same.
Design should be driven by the experiential, behavioral and emotional, not just the generational. What people want is for their office to feel like home, hotel and playground. The future of design will therefore represent an even greater overlap of lifestyles both inside and outside of a building. The challenge will be to ensure that there is enough programmatic diversity and a network of experiences that prevent an area from feeling like you're stuck in a bubble or the Truman Show. For instance, when walking in New York, each block can somewhat blur into the next one and feel the same. However, in Boston, you have the ability to experience what feels like five neighborhoods in five minutes.
Image courtesy of CBT Architects