Fred C. Sands, the founder of Fred Sands Realtors and Vintage Capital Group, died unexpectedly on Friday,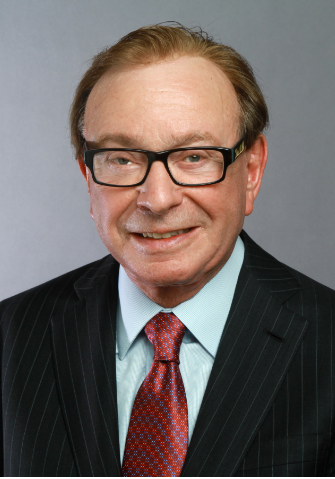 October 23. He was 77.
Born in New York City on February 16, 1938, Sands moved with his family to Los Angeles at the age of seven. Following his graduation from Roosevelt High School in Boyle Heights, he found his vocation studying real estate and business administration at UCLA. In 1968 he became Coldwell Banker's top-producing real estate agent after posting a phenomenal record of residential real estate sales. Less than a year later he struck out on his own, opening the first Fred Sands Realtors office in Brentwood—the size of a two-car garage—on Barrington Court.
So began a 30-year career for Fred Sands and Fred Sands Realtors that went on to become the second largest real estate and financial services company in California, which included, owned and operated entities in title insurance, home warranty, mortgage banking, and escrow. The enterprise employed 4,000 people throughout its network of offices and franchised operations—generating $9.4 billion in sales volume per year. Embracing an entrepreneurial spirit that would set new standards in real estate, Fred Sands Realtors opened more than 72 offices across California and Nevada and served clientele that included U.S. presidents, corporate leaders, and hundreds of Hollywood celebrities. The company was ultimately sold to Coldwell Banker in 2000.
Fred Sands Realtors invested time and resources in dozens of worthy causes, from Adopt-a-School programs and Special Olympics to the Girl Scouts and Boy Scouts, convalescent hospitals, arthritis telethons, the United Way and the American Cancer Society.  He took his role as a citizen very seriously and supported many causes and people committed to individual freedom and responsibility.
Most recently Sands served as the head of Vintage Capital Group, which was founded in 2001 and includes Vintage Real Estate and Vintage Fund Management. As chairman of Vintage Real Estate, Sands pursued his passion of acquiring shopping centers and regional malls throughout the United States. Sands also chaired Vintage Fund Management, a successful private equity company, which invests in growth companies. Fred created a strong executive team at Vintage Capital Group, which will continue to build upon and grow the enterprise he leaves as one of his many legacies.
Among his many professional and industry achievements, Sands was named one of the "Top 25 CEOs of the Decade" by California Business magazine. He was the recipient of the prestigious American Academy of Achievement Award and was recognized as one of the industry's top "Movers and Shakers" by the National Association of Realtors.
A founder of the Museum of Contemporary Art, Sands served as president of the board of directors and chair of its Investment Committee. He also served on the board of the Los Angeles Police Foundation, as well as the board of the Los Angeles Opera for over a decade. In addition, Sands served as chairman of the United Way's Million Dollar Roundtable. He was appointed by President George W. Bush to the President's Advisory Committee on the Arts and liaison to the Kennedy Center. He was also appointed to the California Arts Council by Governor Arnold Schwarzenegger.
Well known for his philanthropy, earlier this year Sands made a pinnacle gift to Pepperdine University to endow the Fred Sands Institute of Real Estate, creating a dynamic new enterprise within the university's Graziadio School of Business and Management. Sands was a member of the Pepperdine University board and received an honorary Doctor of Business degree from the Graziadio School last April.
Sands is survived by his wife, Carla, chairman of the Blue Ribbon of the Los Angeles Music Center; son, Jonathan; daughter, Alexandra and brother; William Sands. Funeral services will be held on Friday, October 30th at 10:00 a.m. at the Wilshire Boulevard Temple – 3663 Wilshire Blvd., Los Angeles, 90010.
In lieu of flowers, the family requests that donations be made in Sands' memory to the Museum of Contemporary Art or to Pepperdine's Fred Sands Institute of Real Estate. Contributions to MOCA may be sent to 250 S. Grand Ave., Los Angeles, 90012. Contributions to the Fred Sands Institute of Real Estate may be made by visiting give.pepperdine.edu/sands.