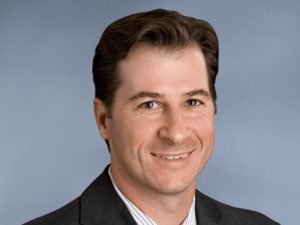 Month after month, the Greater Phoenix industrial market ranks first in the U.S. for existing and planned developments. According to a recent CommercialEdge report, the city had more than 29.7 million square feet of industrial space underway as of November, representing 10.8 percent of stock; the total pipeline, the one that also includes planned projects, amounted to a whopping 29.1 percent of stock.
Graycor Construction Co., part of Graycor's family of companies, is one of the real estate firms capitalizing on The Valley's industrial boom. The Illinois-based firm has been actively involved in various projects across the city in recent years, working in conjunction with high-profile developers like Trammell Crow, Hines and GID.
In the interview below, Graycor Construction's Timothy Hanifin shares his views on the firm's recent activity and plans for Phoenix. Recently appointed president, Hanifin provides executive oversight and leadership for the Southwest Division, a targeted growth market for the company.
Phoenix is one of the nation's leading markets in industrial development; in your opinion, how long can this boom last? Is there still room for more, literally?
Hanifin: Phoenix's geographic location, including its proximity to California, is its greatest asset. From a logistics standpoint, its position in the industrial buildings business won't change anytime soon. The type of buildings that this market needs will certainly evolve over time based on the needs of business. Right now, it is weighted heavily in logistics-related warehouse and distribution. In time that may shift to manufacturing or cold storage. Buildings may look and feel different. But the importance of Phoenix locationally will not change.
For the foreseeable future, Phoenix also still has a lot of land and a strong labor pool. Corporate tax structures, infrastructure and things of that nature could be constraints in the long run, but based on current fundamentals, we are set up for long-term success.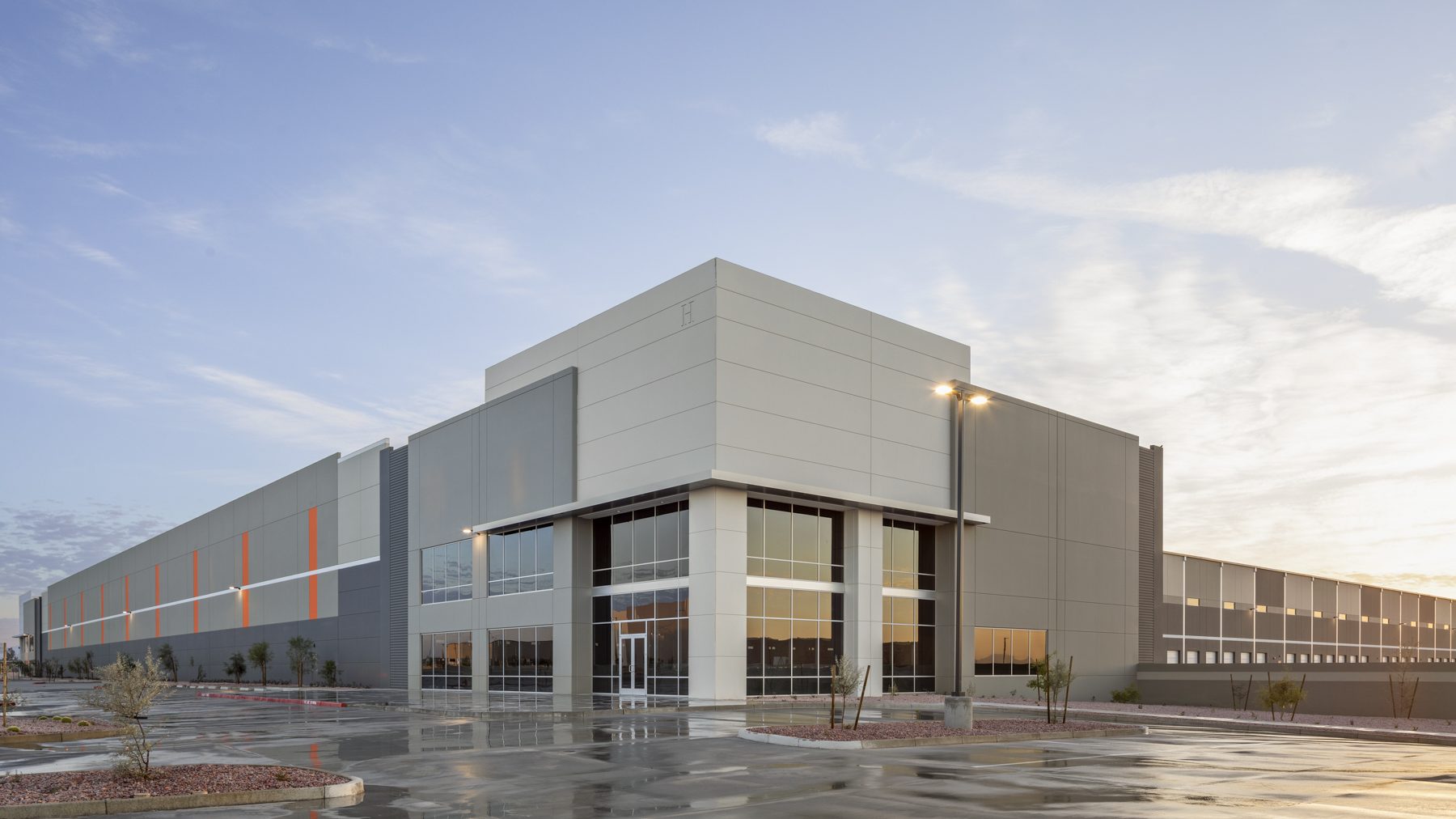 Tell us about some of the industrial projects you're working on in The Valley.
Hanifin: Fully leased by MLILY, G303 in Glendale, Ariz., will total 1.25 million square feet at completion, making it the largest single-building Hines industrial development to date in the U.S. Our Rinchem project in Chandler, Ariz., expanded the company's local campus with an almost 57,000-square-foot customized, temperature-controlled storage facility for high-purity chemicals and gasses used primarily for the semiconductor industry.
Graycor is also actively building:
Metro East Valley Commerce Center Phase III in Mesa, Ariz., a five-building park totaling 406,500 square feet on a 21-acre site.
Gilbert Spectrum Buildings 9, 10 and 11 in Gilbert, Ariz., three fully speculative industrial buildings totaling 304,000 square feet.
Elliot Gateway in Mesa, Ariz., consisting of 516,601 square feet across four industrial buildings, plus off-site and pad preparation for three retail parcels.
What types of industrial spaces are more in demand nowadays?
Hanifin: At the end of the day, industrial buildings are investments for their developers, owners and tenants. They retain their highest value when they are built for modern uses and able to flex over time. Things like automation, generous ceiling heights and cross-dock configurations are a big part of that formula.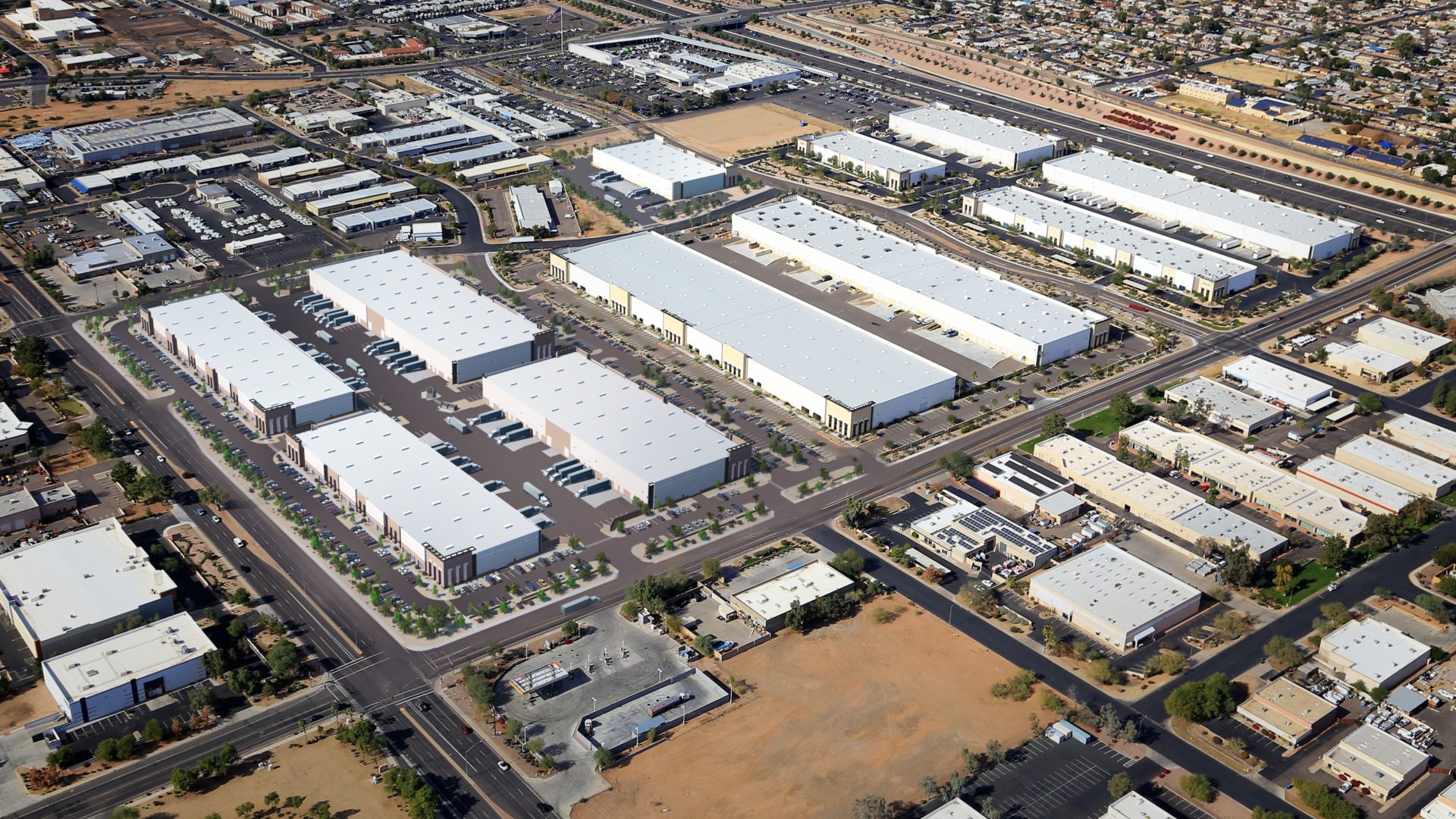 Is there any future for older facilities, with smaller clear heights and fewer loading docks? What's your prognosis?
Hanifin: We are already actively retrofitting older industrial buildings in California and other markets across the country. Particularly in urban areas where land for new ground-up development is at a premium, we absolutely see the retrofit of existing buildings as part of the future through activities like raising ceiling height, reconfiguring docks and expanding or adjusting building sizes to support modern automation. As areas become denser, these strategies become more viable.
How did the recent construction materials shortage and supply chain disruptions affect your ongoing projects?
Hanifin: This has definitely been a unique time, and we have had to work diligently with our subcontractors and owners to establish a clear picture on price and schedules. This is where relationships come in, allowing us to accurately gauge supply availability and get accurate pricing decisions locked in early, so that we can meet delivery needs. I do not see that changing for a bit.
Have labor shortages influenced the firm's activity in any significant way?
Hanifin: In the space we operate within, and with the quality of subcontractors we have, we by and large are able to predictably schedule craft labor on our projects. In fact, right now, labor is far less a constraint than material availability and price volatility.
Of course, construction professionals are in demand throughout the country, so within our Graycor team recruiting is very important. But having a plan for the growth and development of our existing team is even more important. Growing our business by growing our people is very much the Graycor philosophy.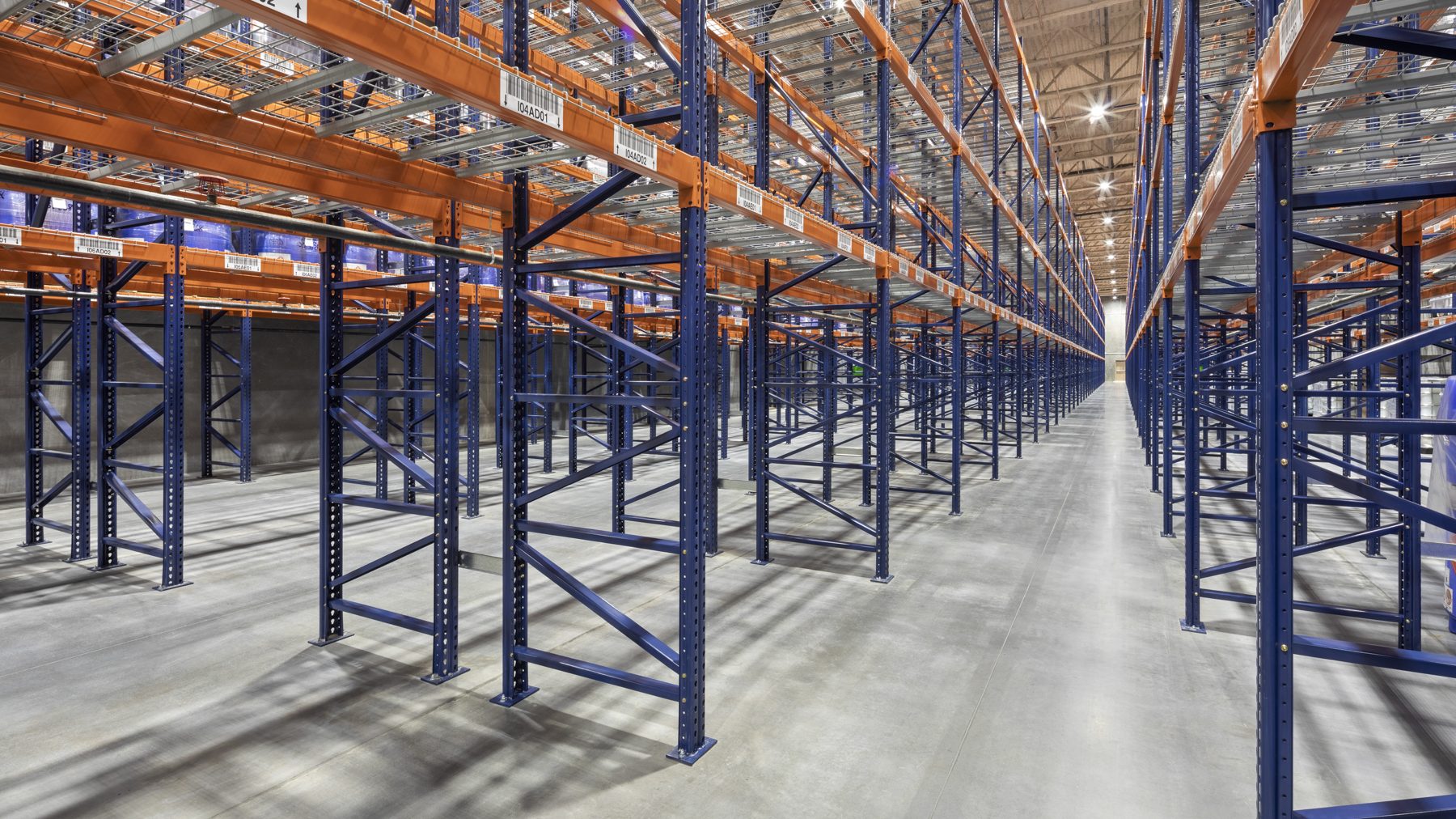 How is your company addressing the need for more sustainable development?
Hanifin: In our management of construction, Graycor is diligent in our sustainable best practices – factors like dust and debris control, diversion of waste to landfills, debris recycling and on-site water management. Those are things that we can control and that it is our responsibility to master.