By Scott Baltic, Contributing Editor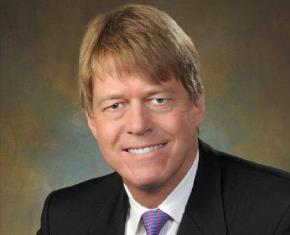 Prudential Mortgage Capital Co. has provided $324 million of financing to Q-Park, Europe's second-largest parking company, secured against a portfolio of 13 parking structures (totaling about 8,900 spaces) in the Netherlands, Prudential announced Monday.
The loan has a five-year term and is predominantly fixed-rate, though it includes a small floating-rate component. Further terms of the loan, which closed in October, were not disclosed.
Headquartered in Maastricht, the Netherlands, Q-Park is the largest parking company in the country.
The Pru transaction, conducted through its European affiliate, Pricoa Mortgage Capital Co., was the primary component of a larger deal by Q-Park, in which the latter refinanced a EUR 300 million ($406 million) CMBS transaction that had been placed in 2007, according to a release by Q-Park.
The Pricoa portion amounted to EUR 240 million; various funds managed by Insight Investment Management (an affiliate of BNY Mellon Asset Management) provided GBP 35 million, secured by multiple parking facilities in Great Britain; and Q-Park redeemed EUR 20 million. Rabobank, of Utrecht, the Netherlands, acted as sole bookrunner and mandated lead arranger.
Though Prudential has experience investing in parking structures in the United States, the company wasn't specifically targeting this very non-core property type in Europe, Thor Orndahl, a managing director who oversees Prudential Mortgage Capital's non-U.S. mortgage platforms, told Commercial Property Executive.
That said, he added, Prudential does like the fundamentals of this urban infill asset, including "plenty of demand for parking," despite the recession, and "heavy barriers to entry."
"Once we saw" the Q-Park opportunity, Orndahl said, "we were intrigued." One factor, he said, was good YOY revenue growth.
In addition, Orndahl noted, European borrowers are increasingly recognizing the potential upsides of U.S. and Canadian life insurance companies' ability to offer fixed-rate, long-term debt financing. Those advantages are strengthened, he said, by five- to 15-year terms at a time when interest rates are at all-time lows.
According to its 2012 annual report, Q-Park operates 5,939 parking facilities totaling more than 860,000 spaces in 10 European countries. Of those, 22 percent are owned, 57 percent are leased and 21 percent are managed. The company operates more than 305,000 spaces in Sweden, more than 110,000 in France, nearly 95,000 in the Netherlands and more than 86,000 in Germany.