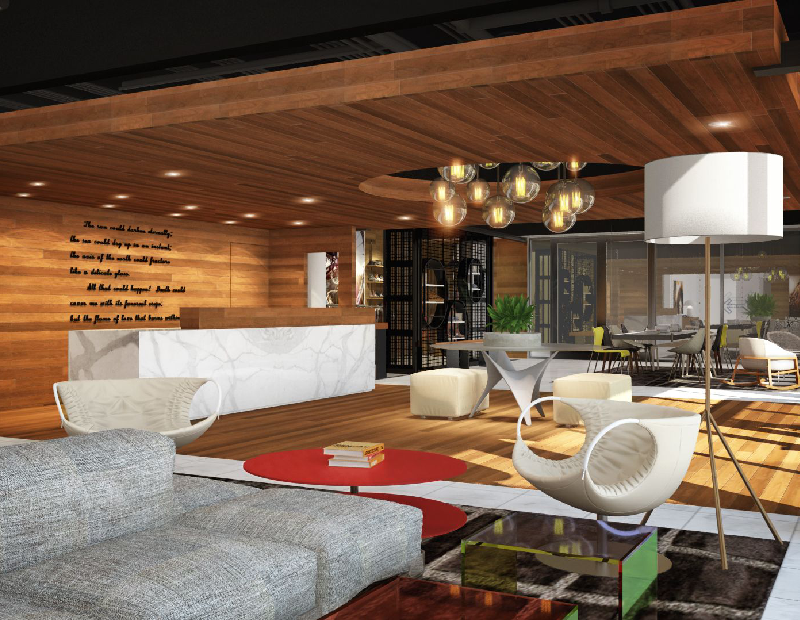 Pebblebrook Hotel Trust has opened The Hotel Zags Portland, previously known as Hotel Modera, after it underwent major renovation and rebranding. This marks the sixth "Z" hotel in the company's collection. Sage Hospitality will continue to manage the property.
Located at 515 S.W. Clay St., The Hotel Zags Portland features 174 keys and includes a courtyard with fireplace and a green roof. Additionally, the hotel features The Colosseum, an adult game room which includes table top shuffleboard, a pool table, video games and darts.
"The active nature and distinctive culture of Portland make this hotel the perfect addition to our already unique experiential portfolio of 'Z' named hotels. Business and leisure travelers alike can connect with the environment and experience Portland while enjoying our property's modern elements and fun design," Jon Bortz, chairman, president & CEO of Pebblebrook Hotel Trust, said in a prepared statement. "The eco-friendly and artistic features and focus of the hotel appeals to all who appreciate a unique, but socially relevant experience."
Hotel Zetta San Francisco, Hotel Zelos San Francisco, Hotel Zeppelin San Francisco, Hotel Zephyr Fisherman's Wharf, Hotel Zoe Fisherman's Wharf and The Hotel Zags Portland are part of Pebblebrook Hotel Trust's "Unofficial Z Collection".