By Barbra Murray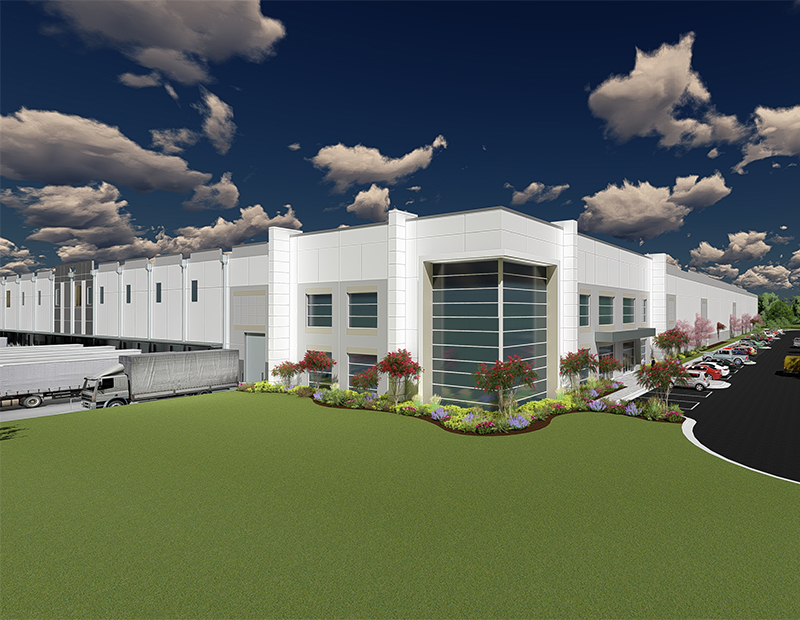 Russia-based PNK Group has kicked off construction of Southern Gateway at Lambert Farms, a spec industrial park that will ultimately provide 3 million square feet of state-of-the-art space in McDonough, Ga. The Atlanta industrial market is performing well and both national and international developers are taking note.
Southern Gateway marks PNK's second project in the U.S., and its first in Atlanta. The company has tapped C&W to oversee leasing at Southern Gateway. "The development site offers a prime opportunity for PNK Group to make a strong entrance into the Atlanta market. It's located near Interstate 75, the preferred access route to the Port of Savannah and the Port of Brunswick, in one of the oldest and most established submarkets for big-box development," Pat Murphy, managing director with Cushman & Wakefield, said in a prepared statement.
PNK started on Southern Gateway with the construction of a 1.1 million-square-foot distribution facility; ground broke on the building in September. The developer is undaunted by the notion of going spec on a large facility. Murphy noted, "The City of McDonough has been very attractive to major industrial users including Tory Burch, Wayfair, Scotts, Home Depot and Ghirardelli."
HOTLANTA
It's not just the City of McDonough that's attractive to leading industrial users; the Atlanta area in general is high on tenants' radar. The proof is in the numbers. Atlanta recorded record-breaking net absorption of 6.4 million in the first quarter of 2017, and another 6.3 million in the second quarter, according to a C&W report. Not even all-time-high construction completions–9.7 million square feet of industrial product delivered in the first half–dampened the sky-high absorption figures.
PNK isn't alone in its bid to capitalize on strong demand in the metropolitan Atlanta industrial market. In Locust Grove, John Hancock Real Estate and CRG are building a 1 million-square-foot Locust Grove industrial building that constitutes the initial phase of a 311-acre business park. And Robinson Weeks Properties recently broke ground on an approximately 1.2 million-square-foot regional distribution and e-commerce logistics campus at the Gillem Logistics Center in Forest Park.
Image courtesy of Cushman & Wakefield