By Keith Loria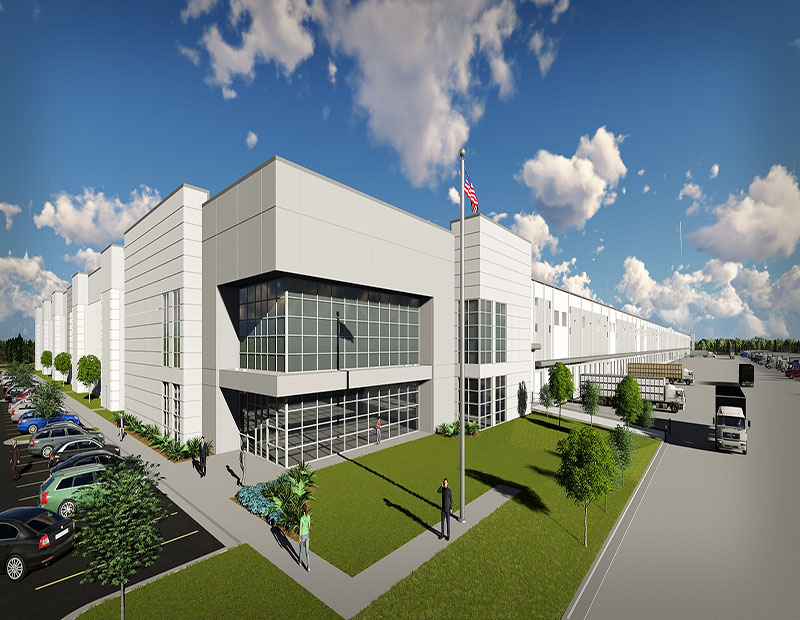 Robinson Weeks Properties broke ground on a new building in the Gillem Logistics Center, a 1,168-acre state-of-the-art, regional distribution and e-commerce logistics campus in Forest Park, Ga.
The plan is to build a 1-million-square-foot logistics building, which could be expanded to 1.4 million. The building will offer 40-foot clear heights, cross dock loading and abundant truck trailer storage.
"The appeal for this development is the location of Gillem," Forrest Robinson, CEO of Robinson Weeks Partners, told Commercial Property Executive. "Demand for industrial facilities is at an all-time high. Atlanta has seen record absorption for the last several quarters."
Gillem Logistic Center's first speculative building, an 848,421-square-foot building, includes tenants such as Kuehne + Nagel, a leading global provider of innovative and fully integrated supply chain solutions. 
The property sits between Interstates 75, 285 and 675 and is located 12 miles from downtown Atlanta and is 4.5 miles to the Atlanta Airport. The Logistics Center also provides access to major shipping and transportation hubs, including a FedEx Customer Center, FedEx Ground, UPS Customer Center, USPS, CSX Hub and the Port of Savannah.
"It's close in location with good labor supply and a local municipality that wants this type of development," added Robinson. "E-commerce is pushing companies to grow their logistics distribution capacity. We have good incentives as well."
According to Robinson, there are only a couple of large scale building of 1 million square feet that can be expanded to 1.5 million square feet and has land available for additional parking and trailer storage.
"The shift in consumer purchasing habits has forced companies to adjust their supply chains to meet demand, now providing quick turnaround direct-to-consumer and brick-and-mortar delivery," said Robinson, in prepared remarks. "This disruption in the marketplace leaves e-commerce and distribution centers in need of strategic access to local and national transportation, multi-year incentives, and a local industrial labor base, all of which Gillem Logistics Center offers."
According to recent Census figures, a labor force of about 110,000 targeted workers are within a 30-minute drive time. The building is scheduled to be complete by the first quarter of 2018.
Image courtesy of Robinson Weeks Properties