Phoenix Market Update: Office Vacancies Plateau
The average vacancy rate showed only a 10-basis-point uptick month-over-month across the metro in June, according to CommercialEdge data.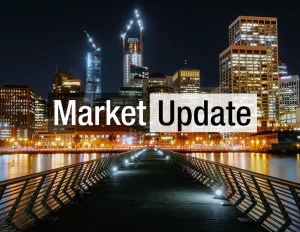 Greater Phoenix's office vacancy held steady at 18.0 percent in June, according to CommercialEdge information, showing just a 10-basis-point uptick month-over-month. The figure remained higher than the national rate of 15.6 percent, and held steady month-over-month.
The metro fared better than Atlanta (20.0 percent vacancy rate) but worse than Charlotte (12.3 percent), if compared to secondary markets similar in business climate and inventory. Several of the metro's submarkets witnessed considerable drops in office vacancy month-over-month: Phoenix–West (12.1 percent), Peoria (13.3 percent) and Gilbert (22.0 percent) saw vacancy rates improve considerably.
In terms of large leasing deals, Phoenix's central business district led all other areas. Just a few months after expanding its headquarters at CityScape, Western Alliance Bank signed another downtown lease. The bank will occupy 45,541 square feet at Block 23, RED Development's 1.3 million-square-foot mixed-use property at 101 E. Washington St.
CommercialEdge covers 8M+ property records in the United States. View the latest CommercialEdge national monthly office report here.