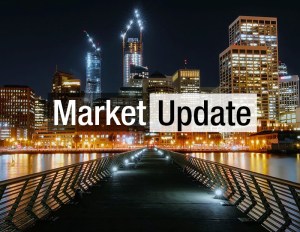 Office development activity continued across Greater Phoenix in April, with no significant additions to the pipeline since March. CommercialEdge data shows 14 office projects totaling nearly 2.4 million square feet were under construction in the metro, marking a 4.3 percent decrease month-over-month. While most developments are expected to come online this year, three of the projects are scheduled for a 2022 completion.
Nine projects totaling nearly 1.7 million square feet will add conventional office space to stock, while the remainder consisted of medical office developments. Most construction was underway in and around Phoenix proper, where developers were working on four projects totaling some 796,000 square feet. Next in pipeline size is Scottsdale, where nearly 632,000 square feet of office space was under construction across four developments.
For one of the metro's underway projects delivery is just around the corner, as the 245,164-square-foot Building 1 of The Union at Riverview in Mesa is about to come online. The development is part of a four-building, 1.4 million-square-foot campus representing the largest office project in the submarket's history. Lincoln Property Co. is developing The Union in partnership with Harvard Investments.
CommercialEdge covers 8M+ property records in the United States. View the latest CommercialEdge national monthly office report here. We included properties of 25,000+ square feet in our research.