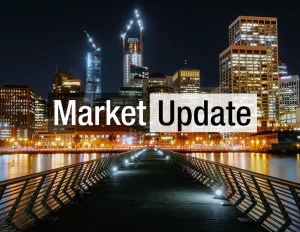 Only 262,430 square feet of office space sold across Greater Phoenix in November, according to CommercialEdge. The value indicates an 89 percent drop month-over-month, as October's office transactions amounted to 2,378,367 square feet. Even more, the traded square footage was less than half of the one of November 2020, when 543,754 square feet changed hands.
The Valley's deals year-to-date added up to nearly $1.9 billion at an average price of $220 per square foot, 32.3 percent lower than the national $291 per square foot. The figures show solid improvement when compared to the same period of 2020, when sales totaled $825.5 million at an average $213.5 per square foot.
November's transactions included a mix of Class A and Class B properties, all pertaining to traditional office spaces; however, two of the three traded assets were also primed for medical office use. All deals closed in suburban submarkets.
The month's largest sale in terms of square footage involved a property that is adjacent to Intel's Chandler campus. Northstar Commercial Partners sold the 10-building, 120,356-square-foot Chandler Center Commons to North Beacon Capital. The buyer paid $26.8 million for the Class B asset, financing the purchase with a $18.8 million note from Bellco Credit Union.
CommercialEdge covers 8M+ property records in the United States. View the latest CommercialEdge national monthly office report here.