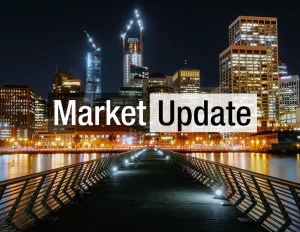 After a strong June, with transactions amounting to 930,627 square feet of space across the metro, Phoenix's office deals were practically cut in half in July, almost equaling April's trading activity. According to CommercialEdge data, eight properties totaling 446,530 square feet changed hands for $66 million, marking a 52 percent drop in square footage month-over-month. However, the value was 116 percent higher when compared to July 2020, when only 206,391 square feet of space sold for $35 million.
Investors manifested their interest in traditional and flex office space, with six of the eight transactions closing in suburban submarkets. Class B/C properties, accounting for 291,128 square feet, made up most of the investments across The Valley.
The largest asset to change hands in July is located in a Qualified Opportunity Zone within the Phoenix-North Mountain submarket. Sason purchased Dunlap Business Center, an 80,937-square-foot, two-story office building in Phoenix, from Landon Associates. The Class A property traded for $9.1 million.
The priciest sale involved a flex office property in Chandler. Carlsbad, Calif.-based Capstone Advisors acquired the 74,525-square-foot Galveston Tech Center from Wexford Developments, paying $14.1 million for the Class A asset. The 1999-completed property was 92 percent leased at the time of sale.
CommercialEdge covers 8M+ property records in the United States. View the latest CommercialEdge national monthly office report here.