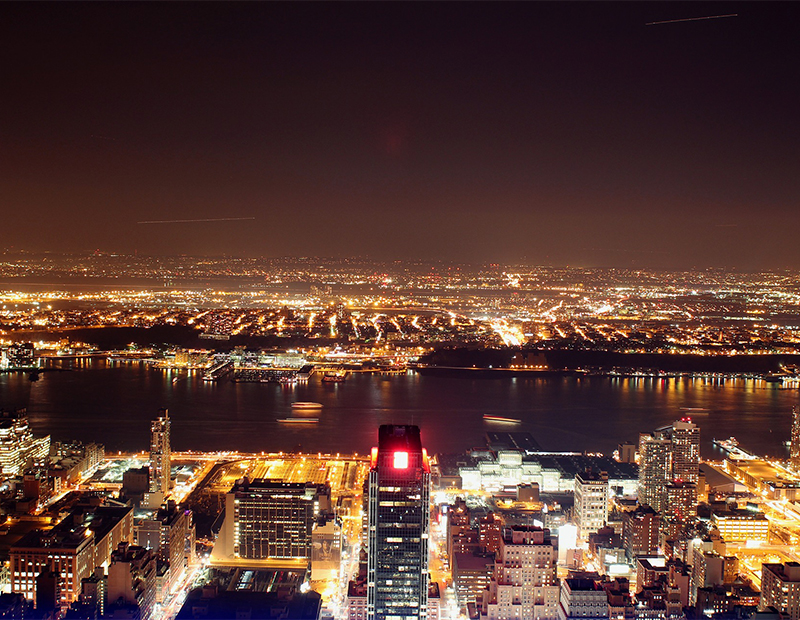 Oxford Properties Group and Canada Pension Plan Investment Board have teamed up to acquire a portion of New York City's historic St. John's Terminal site along the Hudson River from Westbrook Partners and Atlas Capital Group for $700 million.
Oxford, which is the global real estate arm of OMERS, the benefit pension plan for Ontario, Canada's municipal employees, will own a 52.5 percent stake while CPPIB, an investment management organization that invests funds from the Canada Pension Plan, will own the remaining 47.5 percent interest.
Oxford was advised on debt and equity capitalization by Cushman & Wakefield's New York Capital Markets team.
The 3.25-acre site features 600 feet of Hudson River frontage in the Hudson Square submarket of Midtown South, just south of the $20 billion, 1.8 million-square-foot Hudson Yards project that Oxford is developing with Related Cos. The existing St. John's Terminal structure was built in 1934 as the rail freight terminus to the High Line and features soaring ceiling heights and over-sized floor plates. The northern portion of the site is not part of the transaction and will be developed separately. Oxford and CPPIB are expected to lead the commercial development, while Westbrook and Atlas will lead the residential development.
Oxford and CPPIB said in a joint news release that they would announce further details of the St. John's Terminal development in the second half of 2018. The two Canadian entities are longtime joint venture partners who together own more than 14 million square feet of commercial office and retail real estate, have jointly developed four office towers and hold three sites for future development.
Oxford deals
In September, Oxford announced that it had entered into an agreement with Westbrook and Atlas to join their redevelopment plans for the site. At that time, there was no mention of CPPIB joining as an equity partner. Oxford beat out several other high-powered rivals including Brookfield Property Partners, Vornado Realty Trust and RXR, according to the New York Post.
The three-block site in the West Village neighborhood is expected to be redeveloped into offices, a hotel, about 400,000 square feet of retail and more than 1,500 residential units, the Post noted. Movement on the project is coming more than a year after the New York City Council approved the redevelopment.
In addition to the Hudson Yards development on Manhattan's Far West Side, Oxford has recently completed developments including The Leadenhall Building in London, the MNP Tower in Vancouver, Canada, and the EY Tower in Toronto.