Lisa Tamayo has nearly 30 years of experience in the commercial real estate sector. She has worked on more than 2 million square feet of building and interior construction projects throughout her career, representing companies such as Volkswagen, Warehouse Discount Center and FedEx.
As vice president of development at BLT Enterprises, Tamayo leads the firm's entitlement and development projects throughout California. In the interview below, she talks about the pandemic's impact on BLT's activity across the industrial and office sectors in Southern California and more specifically, in Los Angeles.
---
READ ALSO: What's Keeping CRE Executives Up at Night
---
What surprised you about the Los Angeles and Southern California commercial real estate market during the current economic downturn?
Tamayo: I have been through multiple economic cycles and weathered downturns in the past. That said, the pandemic was a wholly unique experience and its impacts were unprecedented, even for the most seasoned real estate professionals.
While BLT has positioned its portfolio for long-term resiliency, we did not necessarily have a "game plan" in place for a situation like this, due to the levels of uncertainty in so many aspects of our business and lives that resulted.
For a brief period, we took a wait-and-see approach, as most people did in the Southern California market and on a global scale. Ultimately, it was surprising and encouraging to see activity resume as quickly as it did, with BLT's core sector of industrial emerging not only unscathed but continuing an accelerated growth trajectory.
How has the health crisis impacted BLT's development projects across Los Angeles and Southern California?
Tamayo: We were fortunate that BLT was well positioned to proceed with the development projects that were underway or planned at the beginning of the pandemic, despite some adjustments to course.
The main factor affecting our development projects was the delays in regulatory processing. Receiving timely approvals became increasingly difficult. Cities implemented new remote permitting and inspection procedures that made navigating approvals more challenging, but we successfully moved our projects forward as seamlessly as possible.
Another way the pandemic impacted the development of our projects is a deeper consideration and implementation of "health-conscious" designs, thinking beyond COVID-19 and about what amenities will help occupants feel safe and comfortable and stay healthier over the long term.
For example, our recent and current projects—including a renovation of our own offices in Santa Monica—have incorporated several touchless features and efficient air filtration with ion generators.
Last year, you led the development of a more than 150,000-square-foot campus for Volkswagen in Oxnard, Calif. What were your main objectives with this development?
Tamayo: Our initial partnership with Volkswagen Group of America (VWGoA) began with the build-to-suit Test Center California (TCC) project, which was completed in 2012.
In 2016, BLT presented the possibility to the tenant of creating a unified campus environment through redeveloping a recently vacated, nearly 90,000-square-foot industrial and office property we also owned, adjacent to the TCC.
By communicating this vision and completing strategic improvements to the facility, we helped deliver a customized, cutting-edge space to fit VWGoA's precise needs and reflect its unique culture. This is ultimately aligned with BLT's "lifetime landlord" strategy and mission to adjust to the needs of the companies that lease from us over the long term.
How has the pandemic altered the development process of the Oxnard campus?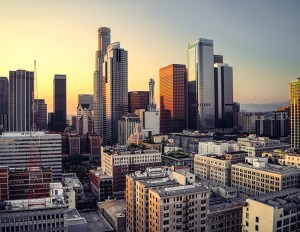 Tamayo: Fortunately, we were far enough along in the construction process that it was not significantly impacted by the pandemic. Most critically, all materials were available and on site, so we did not experience the additional challenges of increasing materials costs and delays at the ports.
The overall process was extended slightly due to delays in regulatory final inspections caused by pandemic-induced backups.
How have developers adapted the campus to the newest health and tech standards?
Tamayo: Since the majority of construction had wrapped up before the pandemic, there were no substantial design changes. The facility was already well aligned with the latest expectations and has amenities that, while already planned, will likely see more use in the post-COVID-19 era, including a well-appointed outdoor patio area.
The state-of-the-art Oxnard Engineering Campus also features a new lobby designed by Gensler, renovated offices, new training and meeting areas, restrooms, stairs, large workshops equipped with lifts, alignment racks, tire service capabilities and electric vehicle charging stations.
Exterior renovations completed at the property include the installation of new roll-up doors, fresh paint, landscaping and parking lot updates, a new roof, new rooftop HVAC units and the addition of amenities including car wash systems and additional EV charging stations.
What was the most important decision you had to make since the onset of the pandemic as the vice president of development of your organization?
Tamayo: I had to decide how to approach changes to schedule and budget, strategically and realistically baking more time in and, in many cases, allocating more contingency. This also involved communicating realistic expectations of these schedules and budgets to my team and partners.
Ensuring that everyone was on the same page about being mindful of all components that could delay projects, including regulatory processes, the cost of construction going up and the availability of materials was critical.
What projects are you currently working on? How does this project fit BLT's business strategy?
Tamayo: We are currently working on a complete renovation of a 40,000 square-foot industrial property in Orange County. We've demolished the asset to a vacant shell that we will build out to meet today's industrial demands, working closely with the eventual tenant to continuously reevaluate and upgrade to meet their needs.
We are also wrapping up two creative office conversions in Los Angeles County, where we've implemented health-conscious amenities as well as emphasized flexibility, and are already seeing strong demand from high-profile potential tenants.
How do you expect the current trends to shape the commercial real estate market in Los Angeles and Southern California?
Tamayo: We remain focused on industrial real estate on the West Coast and have a very strong outlook for the sector. Industrial has thrived over the past year, as consumers have depended on e-commerce with quick and efficient delivery more than ever before.
Even as we've largely seen Southern California "open up" again, we anticipate that this demand will continue to increase as more people have discovered and come to expect this convenience.
While the office sector as a whole has suffered throughout the pandemic, we've built a portfolio of creative office/flex properties in West L.A., Hollywood and Santa Monica that offer prime locations. Those unbeatable locations, combined with the state-of-the-art, health-conscious amenities we are implementing have positioned these properties as highly competitive.