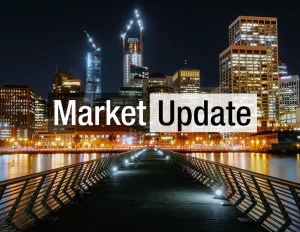 Office markets continued to reflect the uncertainty around the sector, with supply shrinking during the first quarter. The San Francisco-Peninsula market had 5.7 million square feet under construction as of March, according to CommercialEdge. The amount decreased by 35.7 percent year-over-year, and represents 3.6 percent of total stock—120 basis points above the national rate.
San Francisco's office pipeline did not shrink as much as other gateway markets, in part due to the significant growth of the life sciences subsector during the past two years. Developers are focused on bringing large life sciences projects online on both sides of the Bay. However, office properties overall struggled to retain tenants through the first quarter. In San Francisco, office vacancy was 17.3 percent as of March, up by 220 basis points since the previous quarter.
As of March, year-to-date deliveries in San Francisco amounted to 1.4 million square feet of office space, on par with previous quarters. Four properties were completed over the first quarter, the largest of which was Kilroy Realty Corp.'s 656,000-square-foot Kilroy Oyster Point-Inception, the first phase of a 3 million-square-foot project in South San Francisco.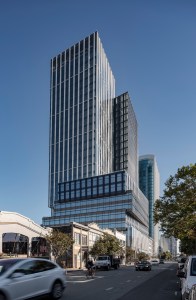 Another large development was completed in the SoMa submarket. Brookfield Properties opened 5M, in partnership with Hearst Corp. The $1 billion mixed-use project includes a 640,000-square-foot office tower at 415 Natoma St. Home management platform Thumbtack leased 20,000 square feet in the building.
Leasing activity followed development, with South San Francisco and SoMa recording some of the largest agreements this quarter. At 350 Mission St. in the SoMa submarket, Salesforce subleased 286,000 square feet to Sephora in what was San Francisco's largest agreement this year, possibly since the pandemic started. SoMa was among the few submarkets which recorded an improvement in vacancy. As of March, vacancy was at 10.1 percent, down 30 basis points month-over-month.
Bay Area Market Performs Better in Q1
A different story is taking shape in the Bay Area—comprising the East and South Bay—market, one of the few places where the office pipeline grew during the first quarter. The Bay Area had 7 million square feet of office space underway as of March, an increase of 57.3 percent year-over-year and representing 3.5 percent of total stock.
During the first three months, four developments were completed, comprising 1.4 million square feet of office space. The largest of these was Nvidia's Voyager building, a 754,000-square-foot addition to its headquarters in Santa Clara.
Among other tech companies, Google is also expanding its presence. The tech giant is building a 1 million-square-foot campus in the Sunnyvale-North submarket (Google Caribbean Campus), as well as another one in Mountain View, also at over 1 million square feet (Google Charleston East).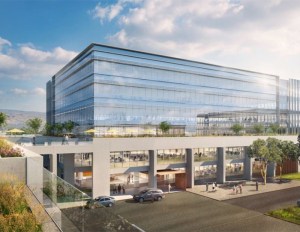 The office construction pipeline in the Bay Area market comprises a mix of tech campuses, life sciences and luxury office buildings. In San Jose, several massive projects are under construction or planned to take shape, including a 290,000-square-foot expansion to Coleman Highline—a 1.7 million mixed-use project developed by a joint venture of Hunter Storm and Sansome Partners. The campus' main tenants include Yahoo and Roku.
Average office vacancy in the Bay Area market improved, as opposed to the Peninsula. As of March, the overall figure was 15.1 percent, having dropped by 100 basis points since December and 420 basis points year-over-year. The market improved above the national average of 15.9 percent.
In February, Canopy Health announced it will move its headquarters to Emeryville. The company plans to occupy 13,000 square feet at CBRE Investment Management's building at 2100 Powell St. Overall vacancy in Emeryville increased by 60 basis points month-over-month, to 15.2 percent in March.
A significant number of submarkets continued to post increases in vacancy numbers, revealing a more uneven picture. Downtown areas continue to struggle with office occupancy much more than other submarkets. San Jose's CBD was among the few which recorded an improvement—the figure dropped 180 basis points month-over-month to 25.6 percent as of March. Vacancy in Oakland's Downtown submarket was also down (by 50 basis points), to 25.0 percent as of March.
CommercialEdge covers 8M+ property records in the United States. View the latest CommercialEdge national monthly office report here.