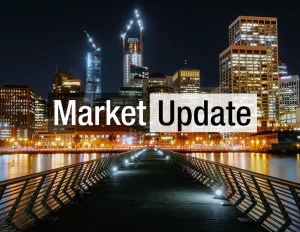 Dallas-Fort Worth saw an office construction activity boost in April, according to CommercialEdge information. Three new projects entered the metro's existing pipeline, resulting in nearly 7.9 million square feet of office space underway. The amount represented 2.8 percent of stock; on a national level, office construction had reached 2.2 percent.
More than 59 percent of the Metroplex's developments have an estimated 2022 completion date. One of the largest projects to come online by the end of the year is the second tower of The Epic, an 8-acre mixed-use development in downtown Dallas. Westdale Asset Management broke ground on the 485,000-square-foot Epic II in 2019.
Most developments will add traditional office space to inventory; only 881,000 square feet, or 11.1 percent of the total, pertained to medical offices. The Platinum Corridor North submarket had the largest pipeline as of April, amounting to more than 2.6 million square feet.
One of April's groundbreakings took place in Plano, where Triten Real Estate Partners began the redevelopment of the Market Square Mall. On the site of the former shopping center, Assembly Park will take shape; the mixed-use development will have 180,000 square feet of Class A creative office space along with retail and multifamily housing. Completion is expected in late 2023.
CommercialEdge covers 8M+ property records in the United States. View the latest CommercialEdge national monthly office report here.