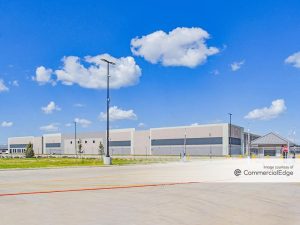 A joint venture including Ocean West Capital Partners, Tiger Alternative Investors and Realty Income has completed the disposition of a seven-property logistics portfolio totaling more than 7 million square feet throughout the Sun Belt and Northeast.
Ponte Gadea shelled out $905 million for the industrial properties, public records and SEC documents show, which reveal that Realty Income acquired its stake in the seven assets as part of its merger with VEREIT.
K&L Gates LLP represented Ocean West and Tiger in the transaction, while Alvarez & Diaz-Silveira LLP worked with the buyer.
A seven-property logistics portfolio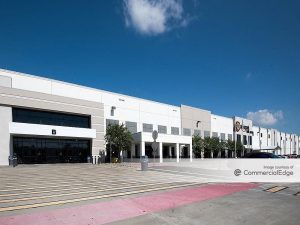 The industrial portfolio is leased to notable tenants with a weighted average lease term of over 10 years. Among them, FedEx agreed to occupy the Menomonee Falls facility through 2030 and Nestlé committed to a long-term lease until 2028 at the Breinigsville hub.
Industrial leasing activity reached record volumes in the first half of the year. Among the top 100 leasing transactions that closed in that period, 37 were for 1 million square feet or more, based on CBRE data.
The partnership acquired the bulk of the logistics portfolio in 2019, while it purchased the largest asset in 2020 for $246.7 million, according to CommercialEdge. The seven distribution centers are:
The 203,000-square-foot FedEx Industrial Building at N96W14849 County Line Road in Menomonee Falls, Wis.
The 466,000-square-foot Home Depot Distribution Center at 480 Park Center Drive in Winchester, Va.
The 1 million-square-foot Nestlé Industrial Building at 555 Nestlé Way in Breinigsville, Pa.
The 1 million-square-foot TJ Maxx Industrial Building at 2760 Red Lion Road in Philadelphia, Pa.
The 1 million-square-foot Amazon Industrial Building — TN at 225 Infinity Drive NW in Charleston, Tenn.
The 1 million-square-foot Amazon Industrial Building — SC at 4400 12th St. Extension in West Columbia, S.C.
The 2.3 million-square-foot Dallas Global Industrial Center – Home Depot at 9314 W. Jefferson Blvd. in Dallas
While not all sale prices were disclosed, FedEx Industrial Building fetched $35 million, Home Depot Distribution Center $74 million, Nestlé Industrial Building $137.6 million, TJ Maxx Industrial Building $148.1 million, Amazon Industrial Building – TN $82.5 million and Amazon Industrial Building — SC $90 million. As of July, the nationwide transaction volume reached nearly $50 billion, CommercialEdge data shows.
Recently, Sealy & Co. acquired the Mid States Industrial Portfolio, a collection of assets totaling 1.1 million square feet in Dayton, Ohio. The 10-building portfolio was 85 percent leased.