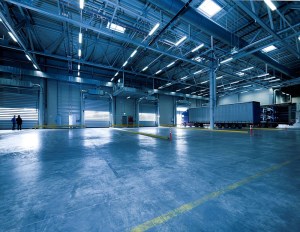 Of the top 100 industrial leasing transactions for the first half of 2022, 37 were for 1 million square feet or more, according to a report from CBRE. This is more than a 54 percent increase from the 24 leases of that volume by the first half of 2021.
On average, the top 100 leases in the first half of 2022 had a size of 931,860 square feet. In comparison, for the same period in 2021, the top 100 had a square-foot average of 800,149. This marks a 16.5 percent increase in warehouse size.
General retail and wholesale accounted for 40 of the top 100 transactions, while third-party logistics came in close second with 30 leases. The following types of industrial leasing deals ranked as such: E-commerce with 12, food and beverage with eight, automobile tires and parts with five, building materials and construction with three and medical with two.
---
READ ALSO: Why Single-Tenant Net Lease Could Be Past Its Peak
---
As for markets, Atlanta led with 12 of the top 100 industrial leases in the first half of 2022. Of those, five were for 1 million square feet or more. Chicago followed closely behind with 11, while Savanah, Ga., was the top emerging market with seven.
With overall vacancy rates at a record low, leasing activity has totaled 454 million square feet so far this year, 44 percent higher than the first half of 2020.
Industrial leases can expect to see further increases in activity in markets with the highest rates of development such as Phoenix, Dallas, Chicago and Atlanta. As of June, year-to-date total construction was 5 percent higher in the first half of 2022 when compared to the same period in 2021. Manufacturing starts were 83 percent higher on a year-to-date end basis.
Although leasing demand has increased by more than 24 percent for spaces over 700,000 square feet, demand for light-industrial spaces under 25,000 square feet has slightly dropped.