November 21, 2011
By Suzann D. Silverman, Editor-in-Chief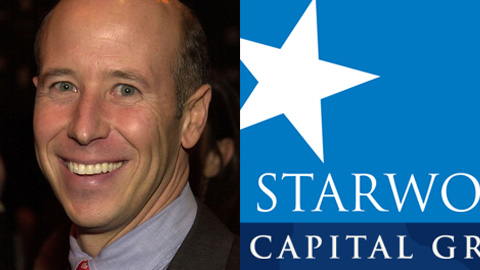 In the 20 years since he founded Starwood Capital Group L.L.C., Barry Sternlicht has built a big name for himself, both as a hotelier and as a private real estate investor. Reflecting on his experience building Starwood Hotels & Resorts Worldwide Inc. into a hotel juggernaut and then launching Starwood Property Trust, he offered his own lessons learned and his predictions for emergence from the economic crisis during a one-on-one interview session at the NYU Schack School of Real Estate's Capital Markets conference on Thursday.
Interviewer James Kuhn, longtime president of Newmark Knight Frank and himself an industry veteran, started with branding, an area Sternlicht commandeered during his days leading Starwood Hotels & Resorts Worldwide. Today, the chairman & CEO of Starwood Capital believes branding is both "over-rated and under-rated in real estate" – and much easier to achieve than it ever was, thanks to the greater availability of word of mouth.
That capability traces back to the Internet, and in particular social media, which he believes is far too underutilized by the real estate industry. In Brazil, he noted, some real estate companies are selling their properties entirely online.
Sternlicht learned his first business tenet early on, when he went to work for Neil Bluhm. "I learned there are no secrets – just hard work," he said. He applied that when Starwood purchased the Westin and Sheraton brands in 1998 and incorporated it into what then became one of the world's largest hotel companies. There was no luck involved in the purchase and development of that brand, he noted – "we knew exactly what we were doing."
Another lesson he picked up, from a finance professor, was "Find the freight trains in your life and get on them instead of in front of them." Europe may be one such freight train. While Sternlicht sees opportunities there, he warned that it may still be far too early to step in, there being a 25 percent chance that the world or at least Europe could collapse, he warned. And the banks are difficult to track to their origins: "You have no idea where these jellyfish go."
On the other hand, in July he made his first big investment in Brazil, purchasing a 33.3 percent stake in warehouse manager MRV Log for $159 million, and he has confidence in China's ability to succeed with its investments, although he admitted that given the lack of market research in this "company masquerading as a country," it is difficult to understand how the real estate gets filled up.
In general, he has altered his strategy for the market, sticking to larger investments but with wider (and lower) return expectations. "What there isn't to do is make five times your capital," he commented, blaming the politicians for the lack of recovery.
His final lessons from Bluhm: The flow of funds overwhelms fundamentals. And people want to be in New York City.