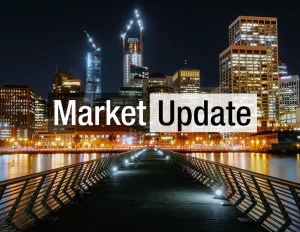 No significant office sales were recorded in Manhattan in April, according to CommercialEdge data. The largest deal that month was in Brooklyn, while Long Island also recorded three sales.
Year-to-date through April, Manhattan has seen the transaction of office product worth a total of $1.84 billion, the largest office sale volume across all markets. The average price in the borough reached $949 per square foot, as Manhattan remains the most expensive U.S. market, followed by San Francisco, with an average of $776 per square foot. The national average reached $277 per square foot in the first four months of the year.
There has been a spectacular uptick in office sales in New Jersey in 2022, which achieved the second largest volume nationwide, with sales amounting to $1.54 billion year-to-date through April. Situated just next to the most expensive market in the country, New Jersey's average price in that period reached $308 per square foot—roughly one third of Manhattan's average. Other high-volume markets included Los Angeles ($1.45 billion), Chicago ($1.39 billion) and Dallas-Fort Worth ($1.31 billion).
In April, the largest deal in New York City was the sale of Eleven MetroTech Center in Brooklyn. Boyd Watterson Asset Management picked up the 216,000-square-foot asset from Brookfield Properties, for $121 million. Brookfield has been selling off of its Metrotech Center properties. In February, Cleveland-based Boyd Watterson purchased another asset from the same seller, when it paid $185.5 million for the 317,000-square-foot Nine MetroTech Center. In August 2021, Brookfield also finalized the $128 million sale of the 186,000-square-foot Twelve MetroTech Center, a 30-story office condo tower.
As for significant financing deals that closed in April, a joint venture of Edge Fund Advisors and HSBC refinanced 1540 Broadway, a 44-story high-rise in Times Square, also known as the Bertelsmann Building. Apollo, MSD and Monarch provided the $590 million loan for the 907,427-square-foot building that underwent renovations worth $40 million in the past three years.
CommercialEdge covers 8M+ property records in the United States. View the latest CommercialEdge national monthly office report here.