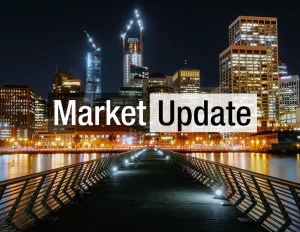 Year-to-date through February, office sales in Manhattan amounted to $197 million, according to CommercialEdge data. At the same point last year, deals totaled $1.12 billion, at an average sale price of $1,440 per square foot.
Office sale prices in Manhattan have gradually risen since 2021, to reach $1,885 year-to-date through February 2022—up nearly 31 percent year-over-year. The borough is by far the most expensive market within the U.S., followed by San Francisco, with an average of $934 per square foot. Other gateway markets with elevated office prices include Seattle ($593), Los Angeles ($420) and Washington, D.C. ($315). The national average price for office sales reached $284 per square foot that month.
NYC deals in February
Only two significant deals closed in February in Manhattan. The largest transaction was SL Green Realty's sale of 707 11th Ave., a 173,300-square-foot office building within the Times Square-Hell's Kitchen submarket. Beacon Capital Partners paid $95 million for the 1940s asset, with a $60 million loan from ACORE Capital. SL Green picked up the asset two years prior to its sale, for $90 million.
Office deals in Brooklyn reached an average price of $571 per square foot in the first two months of 2022 and totaled $200 million in value. The single notable deal in February was the $185.5 million disposition of Nine MetroTech Center by former owner Brookfield Properties. Cleveland-based Boyd Watterson Asset Management purchased 317,000-square-foot, Class A property in Downtown Brooklyn.
In late February, Monarch Alternative Capital LP made an unsolicited, non-binding proposal to buy Paramount Group Inc.'s outstanding common stock in cash, at the price of $12.00 per share. NYC-based Paramount's strategy focuses on Class A office properties across Manhattan and San Francisco.
CommercialEdge covers 8M+ property records in the United States. View the latest CommercialEdge national monthly office report here.