By Corina Stef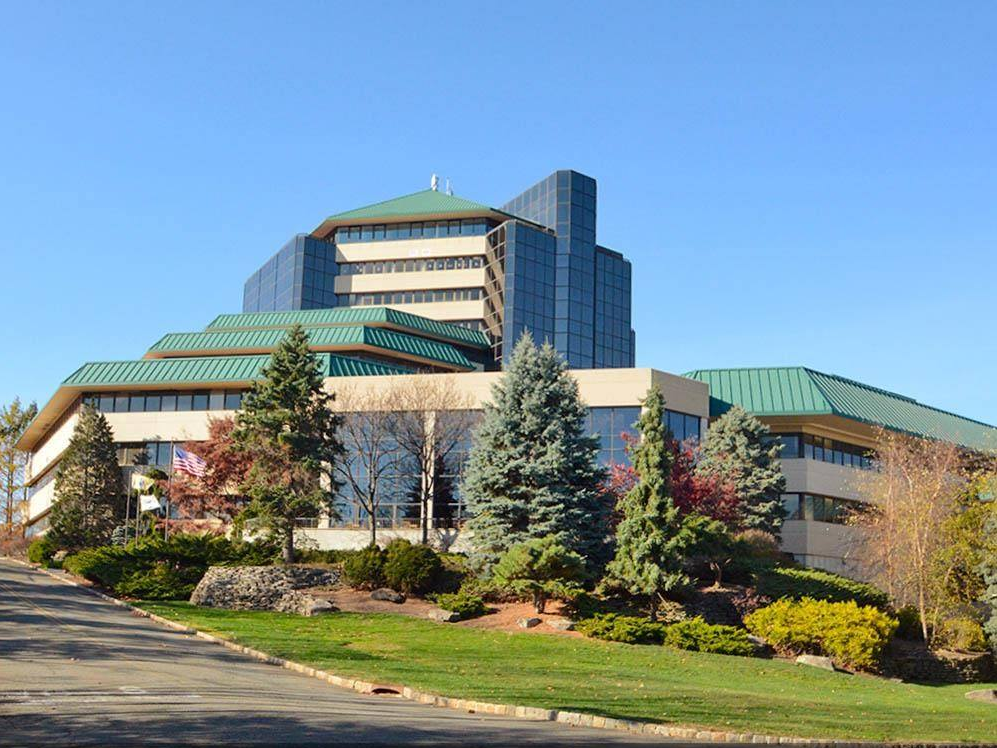 Theta Holding Co. LP has finalized the renovation process of Overlook Corporate Center at 150 Clove Road in Little Falls, N.J. The multimillion-dollar upgrades are part of the firm's plan to increase occupancy at the property. The firm hired Colliers International Executive Managing Directors Richard Mirliss and Richard Madison and Associates Alex Vitro and Jack Callahan to handle the leasing for their property.
The 415,000-square-foot, Class A office building features a new state-of-the-art conference center, full-service fitness center and airport-style lounge areas, a refurbished three-story atrium lobby and common areas with replaced green marble and brass railings, as well as a remodeled cafeteria. Another upgrade is the addition of a grab-n-go café and juice bar. The 12-story property was built in 1988, and it was last renovated in 2000, Yardi Matrix data shows.
"The capital improvement initiative focused not only on upgrading the property's aesthetics, but on delivering the amenity-rich environment that today's office tenants demand," Madison said in a prepared statement.
Overlook Corporate Center is neighbored by restaurants, stores and Montclair State University. It is situated close to major roads such as Routes 46, Route 3, Garden State Parkway and Interstate 80. It is adjacent to New Jersey Transit's Montclair State University train station, providing easy access to New Jersey and New York City.
Tenants include Morgan Stanley, Milliman Inc., American Society of Mechanical Engineers, Roche/Genentech and Montclair State University's administration office, to name a few. Colliers plans to lease the remaining 100,000 square feet of vacant space, which is divided into 3,000 to 50,000 contiguous square feet and a 20,000-square-foot, 14-foot ceiling high penthouse with views of Manhattan.
Image courtesy of Yardi Matrix