By Scott Baltic, Contributing Editor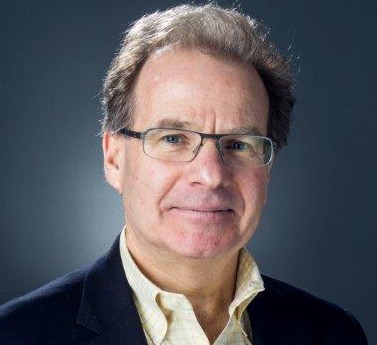 New York and Los Angeles—Goodbye, NorthStar and Colony; hello Colony Northstar. NorthStar Asset Management Group Inc. (NSAM), Colony Capital Inc. and NorthStar Realty Finance Corp. (NRF) have agreed to merge into a "world-class, internally-managed, diversified real estate and investment management platform" to be named Colony NorthStar Inc.
The resulting equity REIT will have $58 billion worth of assets under management across different property types and with "concentration in scaled verticals across geographies, property types and capital stack positions, consisting primarily of owned real estate," according to the announcement.
Once the merger has been completed, putatively in the first quarter of next year, Thomas Barrack Jr. (currently executive chairman of Colony) will be executive chairman of Colony NorthStar, David Hamamoto (currently executive chairman of NSAM and chairman of NRF) will be executive vice chairman, and Richard Saltzman (currently CEO and president of Colony) will be CEO.
In addition, Darren Tangen will be the combined company's CFO and Mark Hedstrom its COO. Al Tylis, NSAM's CEO and a member of the NSAM and NRF boards, has agreed to assist in the transition following the merger. Dan Gilbert, NSAM's and NRF's chief investment officer and COO, will continue to oversee Colony NorthStar's retail platform.
Post closing, Colony NorthStar anticipates realizing about $115 million in total annual cost savings, consisting of about $80 million of cash savings and about $35 million of stock-based compensation savings.
In an effort toward deleveraging and improved liquidity, asset monetization and sale initiatives by NRF that will total about $1.5 billion in projected net proceeds are expected to bring Colony NorthStar's total debt-to-capitalization ratio under 50 percent.
Further, Colony NorthStar is expected to be in the top quartile as ranked by equity market capitalization, according to the MSCI U.S. REIT Index classification. The company is expected to enjoy an expanded ability to deploy third-party fee-bearing capital to accelerate growth and provide enhanced returns to shareholders from consistent, longer-duration fee-related income.
"We are confident that Colony NorthStar with its lower leverage, larger balance sheet and improved liquidity profile is poised for meaningful multiple expansion and substantially enhanced long-term returns for shareholders," Hamamoto said in a prepared statement.
"The combined company will have both the capability and balance sheet capacity to deploy capital to establish and fortify foundational equity real estate positions through all points in the cycle, across geographies, asset types and capital structures. We also will realize substantial efficiencies and synergies by bringing our organizations together and offering a well curated menu of durable real estate business lines with broad-based capital access," Barrack added.
Representatives of NSAM and Colony declined to reply to Commercial Property Executive's request for additional information.