by Keith Loria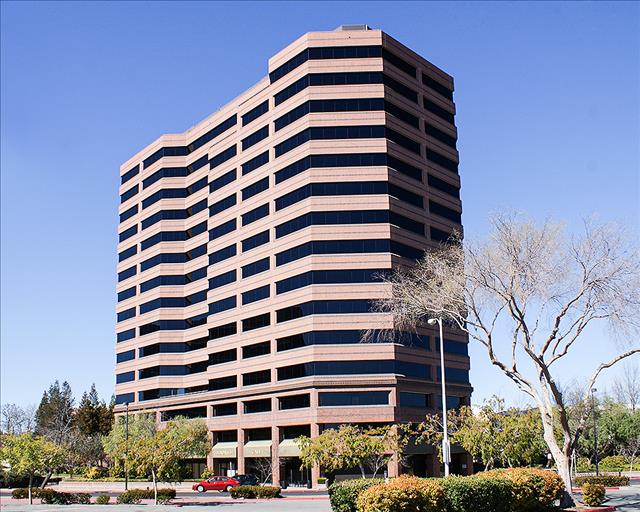 A joint venture of Swift Real Estate Partners, GEM Realty Capital and Flynn Properties has sold One Concord Center, a Class A, 358,589-square-foot office tower and nine-story parking structure in Concord, Calif. NKF represented the sellers in the transaction.
"One Concord Center sits right on BART with a dense amenity base and more than 1,000 residential units along with retail space currently under construction in the immediate location," Steven Golubchik, Newmark Cornish & Carey's vice chairman and co-head of Northern California Capital Markets, told Commercial Property Executive. "There is a big push from tenants migrating along BART to three major locations including Oakland, Walnut Creek and Concord."
According to Golubchik, the new buyers are likely upgrading the building's plaza areas and lobby.
Thriving transit-oriented location
Located at 2300 Clayton Road, the 15-story office building is strategically located adjacent to the Concord BART station in a rapidly transforming submarket. Additionally, there are more than 1,400 multifamily units currently proposed, recently constructed or completed within a mile of the property.
On-site amenities include a fitness facility, showers/lockers, full-service deli, large conference center and an ATM machine. The building is served by six high-speed passenger elevators, a separate oversized freight elevator, and loading dock (dock high).
One Concord Center has a tenant roster of about 50 tenants, including Hartford Steamboiler, United Health Care, Progressive Insurance, Sutter Health, Swinerton, Cardno Entrix, URS, Philadelphia Insurance, and Towill.
"As the most cost-effective transit-served market in the Bay Area, Concord is seeing numerous tenants migrate from Walnut Creek, Oakland, and San Francisco," Golubchik said.
It offers easy access to Interstate 680 and Highway 242 with close proximity to Highway 4, and is within walking distance of numerous amenities including restaurants, services and hotels.
Along with Golubchik, Grant Lammersen and Tim Walling represented the sellers. NKF's Breck Lutz, who has been handling property leasing since 1986, also assisted on the sale.
Image courtesy of Yardi Matrix