By Barbra Murray, Contributing Editor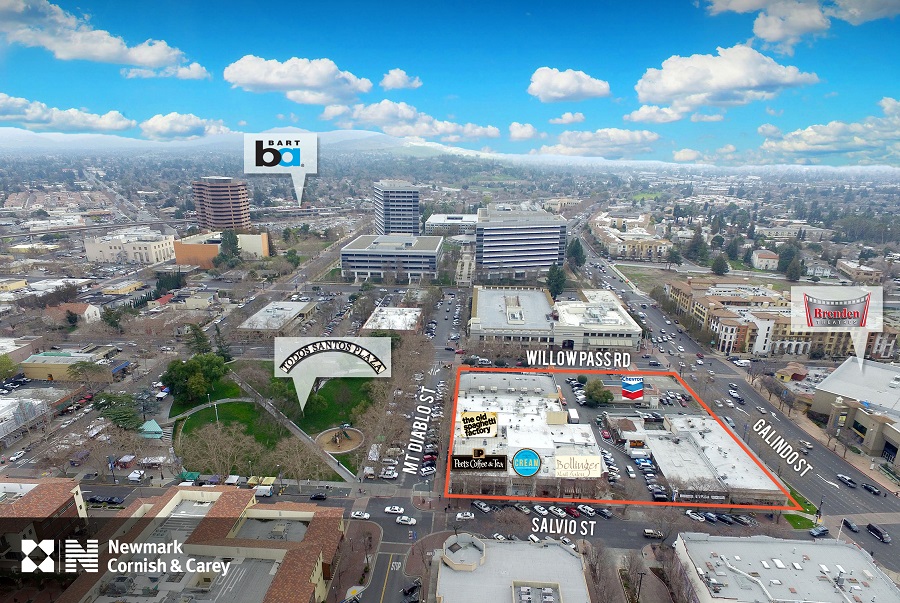 Concord, Calif.—More than a century after amassing the first parcel of a site in Concord, Calif., that would become home to The Shops at Todos Santos, a private Northern California family has sold the 40,000-square-foot San Francisco Bay Area retail property to a joint venture involving Long Market Property Partners LLC and Paragon Commercial Group LLC.
Commercial real estate services firm Newmark Cornish & Carey marketed the Shops on the seller's behalf, and witnessed the investment community's strong attraction to the asset. A property like the Shops doesn't come up for grabs every day.
"It is highly unusual to acquire a full city block in such a core location within Contra Costa County, particularly within such close proximity to public transportation," Forrest Gherlone, a senior managing director of investment services with Newmark Cornish & Carey, told Commercial Property Executive. "The block is comprised of 12 separate parcels, and in most cases securing a similar site would necessitate an assemblage of properties from multiple owners."
Downtown Concord is undergoing a revitalization and the Shops is in the middle of it all. Situated along Mt. Diablo St. within a couple of blocks of a BART station, the shopping center is just a stone's throw from Todos Santos Plaza, the city's central entertainment and gathering spot. But location was just one of the factors investors found hard to resist. The property is also 100 percent leased, with a tenant roster featuring 15 local, regional and national retailers. And perhaps the biggest selling point was the potential for additional development at the approximately 2.2-acre shopping destination.
Long Market and Paragon have not revealed any expansion plans for the Shops just yet, but they do have plans. The new owners intend to invest additional capital to fortify the property's position as downtown Concord's leading retail locale well into the future. However, it's not just downtown that's blossoming; retail across Concord is on the upswing.
"Overall the Concord retail market has improved vastly over the past few years," Gherlone said. "CenterCal's Veranda project on the former Chevron campus is under construction, the Willows Shopping Center has been significantly updated, and several other smaller developments have been recently delivered." At the Chevron business park, which Newmark Cornish & Carey sold to CenterCal in 2015, four office buildings will be replaced with a new 375,000-square-foot power center.
"While there is still a lot of older space in certain pockets, the trend is towards newer projects which in turn attracts a higher level of tenants to the area," added Gherlone.