By Holly Dutton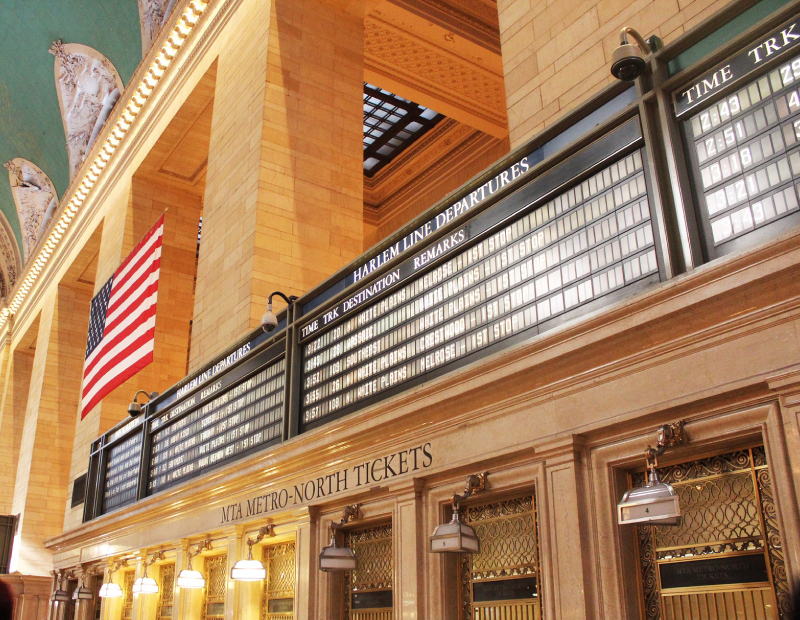 New York City's Metropolitan Transportation Authority (MTA) has acquired the landmark Grand Central Terminal building in midtown Manhattan, along with the Metro-North Railroad's Harlem Line and Hudson Line. The seller is Midtown Trackage Ventures LLC, a private holding company.
The purchase, which is expected to officially close on Nov. 15, ends a 280-year lease that gives the MTA a one-time window of opportunity to buy the assets, which closes in 11 months. According to the MTA, the purchase price is approximately $35 million, and is equal to the net present value of the estimated rental stream the MTA had been paying under the lease, which was discounted a rate of 6.3 percent.
"This was a no-brainer, from a financial standpoint," said MTA Chief Development Office Janno Lieber in prepared remarks. "We had to exercise the option to purchase or remain a tenant for another 270-plus years. And the interest rate environment—and the $500,000 discount offered by the seller—means it's cheaper to buy it now than to pay rent for all that time."
As a result of the deal, the MTA will have control over development rights along the Harlem and Hudson railroad lines. The purchase marks the first time the MTA will own the properties. The MTA is a public benefit corporation chartered by the State of New York that controls and operates the majority of public transportation in the New York City area, including the subway system, buses and trains.
Bustling corridor
Grand Central Terminal was first opened to the public in 1913 and has an average of 750,000 visitors and commuters that pass through the building every day. The building also offers 65 retail stores and 35 restaurants.
In 2015, SL Green Realty announced plans to build a $3 billion, 63-story office tower next to Grand Central Terminal, after agreeing to a deal with New York City officials to make $220 million in transit improvements. One Vanderbilt most recently inked a lease with McDermott Will & Emery LLP to take 105,539 square feet at the tower.