By Ioana Neamt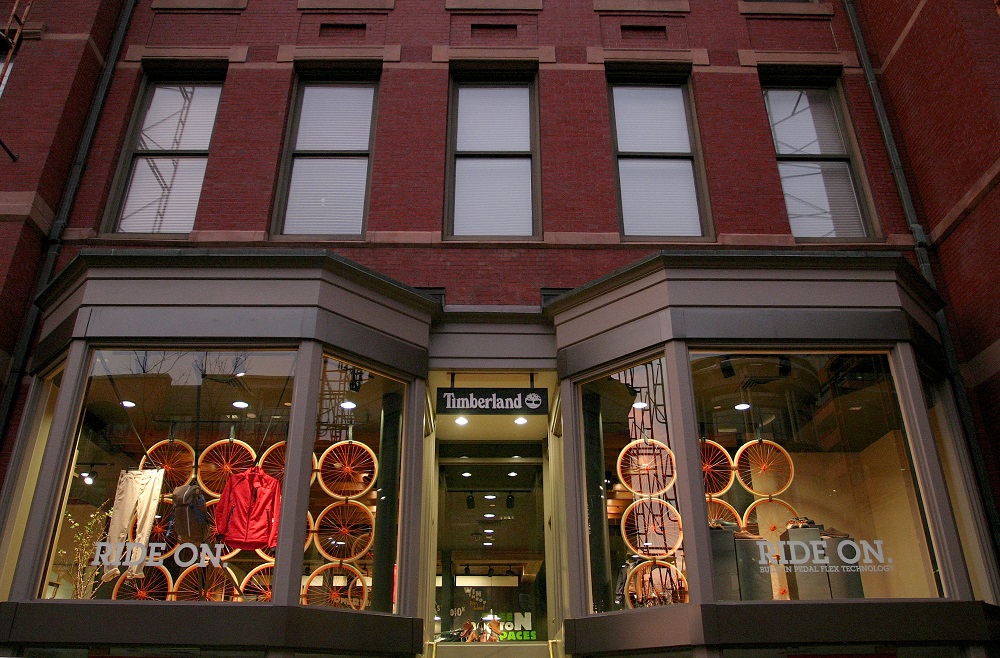 Seattle—American manufacturer and retailer of outdoors wear Timberland is opening a new location in Seattle's Bellevue Square this week.
Scheduled to open April 22 at 245 Bellevue Square in the Seattle suburb of Bellevue, Wash., Timberland's 2,900-square-foot specialty retail store will feature the brand's "rugged-to-refined" collections of footwear, apparel and accessories.
The design of the new store will incorporate signature brand elements such as a "boot wall" and a central social hub for consumers to learn how to care for their products, receive lace customization and engage with Timberland products through interactive presentations. The store will also showcase a full collection of Timberland Boot Company footwear.
"Seattle and its neighboring communities, like Bellevue, epitomize the Modern Trail," Kate Kibler, vice president of direct to consumer at Timberland, said in a prepared statement. "It's an impressive blend of city streets, quaint neighborhoods and lush forests perfect for exploration and adventure. Consumers here need the versatility and adaptability in their head-to-toe looks to take on their day, without sacrificing in the style department, and that's where we come in."
Timberland's new Seattle space will also incorporate a variety of green features, including reclaimed wood and industrial machinery used for table bases; recycled ceramic tiles; FSC-certified woods; reduced-wattage LED lighting; Energy Star-rated equipment and appliances; low VOC paints; and water-conserving plumbing fixtures.
Image courtesy of Timberland