By Gail Kalinoski, Contributing Editor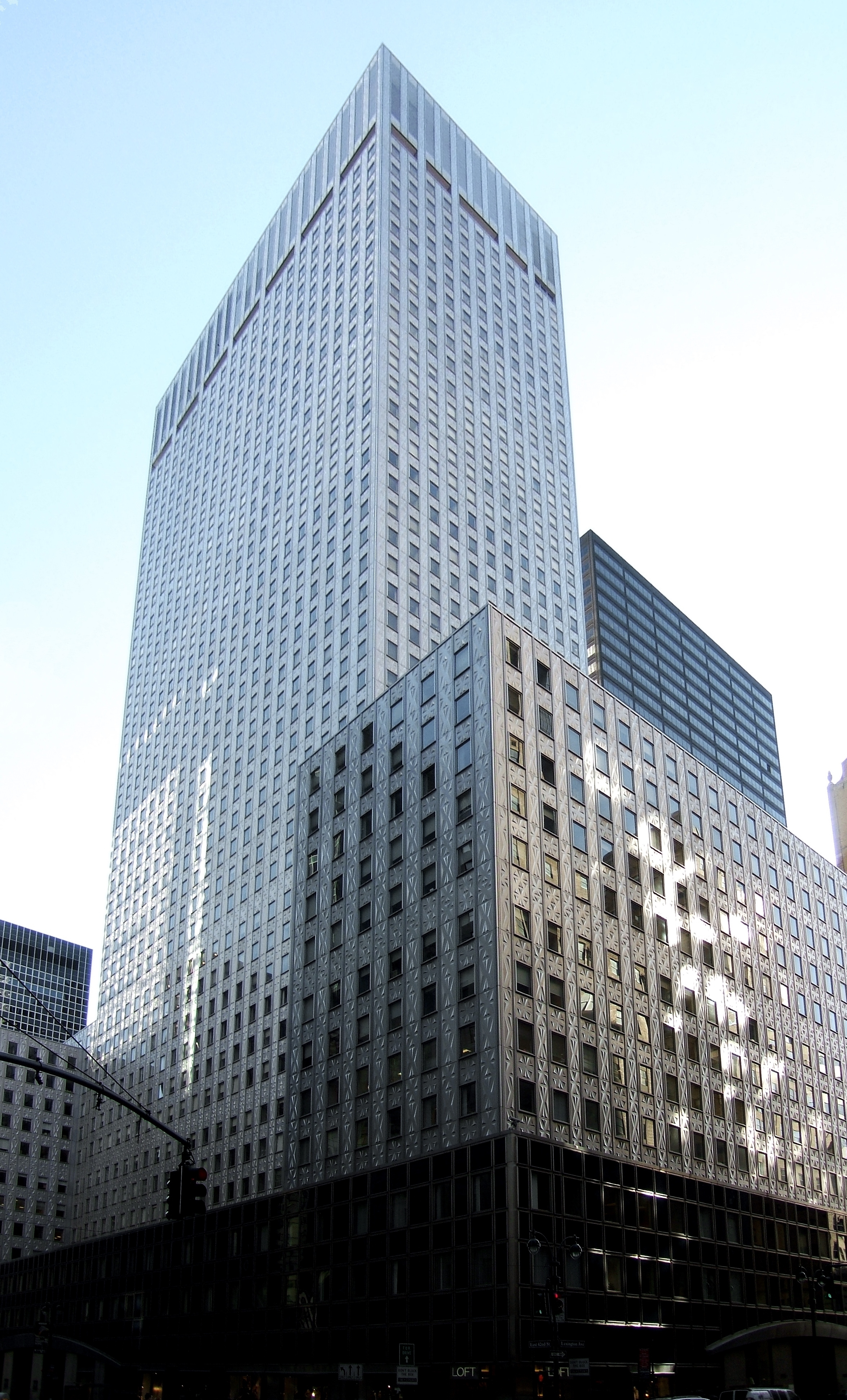 A partnership led by David Werner and Mark Karasick has acquired the leasehold position in the iconic 42-story Mobil Building at 150 East 42nd St. in Manhattan thanks to $700 million in financing arranged by Meridian Capital Group, L.L.C., and Eastdil Secured.
The 10-year, fixed-rate, full-term interest-only CMBS loan was provided by Morgan Stanley Mortgage Capital Holdings, L.L.C.
"Morgan Stanley won this financing opportunity, despite substantial liquidity in the CMBS market and broad competition for this credit, by leveraging its ability to advance a loan of this size and complexity with exceptional speed and efficiency," according to a news release from Meridian and Eastdil Secured.
The partnership acquired the leasehold position from Hiro Real Estate L.L.C., a unit of a Japanese company which purchased it in 1987. The Wall Street Journal, which reported in April that the leasehold was being sold for more than $900 million, noted that Goldman Sachs Group was also part of the deal because it holds the debt on it.
The 1.8 million-square-foot Class A office tower takes up a full block from 41st to 42nd Streets between Lexington and Third avenues across from the Chrysler Building in the Grand Central submarket of Midtown Manhattan. Completed in 1956, the building has a distinctive stainless steel exterior and was designed by Harrison & Abramovitz. It was designated a New York City landmark in 2003.
The Goelet family owns the fee position, or ground beneath the building. In conjunction with the leasehold acquisition, the Goelets extended the fee position lease for 99 years.
The main tenants of the building are Wells Fargo & Co., which has its New York City headquarters there, and Mount Sinai Health System.
Douglas Harmon and Adam Spies of Eastdil Secured brokered the leasehold transaction. They were also the brokers on another big Manhattan deal for Werner, the $1.5 billion acquisition of 5 Times Square, a 1 million-square-foot tower, from AVR Realty Co. in June, according to media reports.
Meridian recently secured the financing of another Manhattan office asset. In early August, an investors group led by Isaac Chetrit purchased 1412 Broadway, a 24-story office building, for $250 million, including $165 million in financing arranged by Meridian.
In its Manhattan Office Capital Markets Report for the second quarter, Colliers International noted that offices sales volume and pricing have been robust with 46 transactions closing in the first half of 2014 with a total value of more than $7 billion. Most of the office investment sales in the first six months of this year were middle market, averaging about $152 million. Seven Class A buildings – five of them in Midtown Manhattan – were sold in the first half of 2014, according to the Colliers report.
The report also stated 14 office properties were under contract at the end of the second quarter with a total market value of over $5 billion, "indicating that 2014 may be a record breaker in terms of number of transactions."