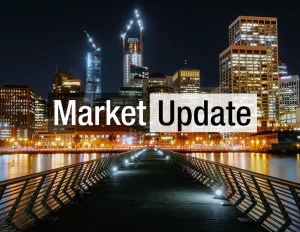 As of April, Miami's office vacancy reached 13.5 percent, up 70 basis points since March, according to CommercialEdge data.
The Magic City had one of the biggest year-over-year decreases in office vacancy nationwide and registered a 200 basis-point drop since April 2021. Markets that have registered larger year-over-year changes than Miami include Phoenix (-360 basis points), the Bay Area (-320 basis points), Boston (-240 basis points), Portland (-230 basis points) and the Twin Cities (-210 basis points).
Miami's average listing rate that month reached $47.8, up 10.9 percent since the same period last year—the second-largest year-over-year increase across all U.S. markets, after Charlotte (12.2 percent). The national average listing rate that month was $37.4, down 2.5 percent since the same period last year. In April, the south Florida metro's vacancy rate was third-smallest among gateway cities in April, tailing Boston (9.8 percent) and Los Angeles (12.9 percent), while Manhattan (14.2 percent), Seattle (15.7 percent) and Washington, D.C. (15.2 percent) bore higher rates.
Miami's submarkets have a wide range of availability, with office vacancy ranging between 5.2 and 24.4 percent. The submarkets that hit the highest vacancies in April include Miami North (24.4 percent), the CBD (18.6 percent), Miami Beach (18.0 percent) and Coral Gables–Downtown (17.7 percent). Oppositely, Aventura (5.2 percent), Dadeland (7.3 percent) and Brickell (7.8 percent) recorded the lowest rates.
CommercialEdge covers 8M+ property records in the United States. View the latest CommercialEdge national monthly office report here.