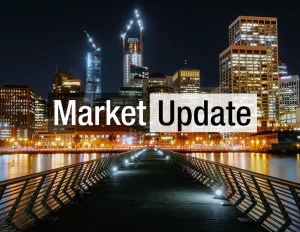 As of December, Miami's office vacancy clocked in at 12.5 percent, virtually unchanged since the previous month, according to CommercialEdge data. Through 2021, the metro rode a high wave toward recovery, the pandemic bolstering the Magic City's allure for new-to-the-market companies.
In December, Miami lowered its vacancy rate by 260 basis points compared to the same month in 2020, topping the list of U.S. markets with the biggest vacancy decrease on a year-over-year basis. Boston (-50 basis points) and Los Angeles (-10 basis points) were the only other gateway markets to shed vacancy during 2021, while Seattle (520 basis points), San Francisco (420 basis points) and Chicago (330 basis points) registered the largest gains.
The metro's average asking rate in December stood at $45.3, reflecting a 6.3 percent increase since the same month in 2020. Miami outperformed most gateway markets in terms of year-over-year asking rate expansion, with only Boston recording a bigger boost.
The finance and tech exodus to South Florida resulted a series of significant leases that were chalked up during 2021:
CommercialEdge covers 8M+ property records in the United States. View the latest CommercialEdge national monthly office report here.