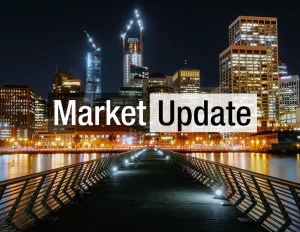 In September, Miami's office vacancy slipped to 13.6 percent, registering a 60-basis-point drop from the previous month, but still 100 basis points higher than in September 2020, according to CommercialEdge data.
The metro outperformed the national vacancy rate of 14.9 percent, which decreased by 50 basis points through September, but was still up 130 basis points year-over-year. Most gateway cities shed vacant space during the month, except Manhattan and Chicago, where vacancy remained flat. Boston was the only primary market to expand its rate in September.
There has been roughly one year since the Miami Downtown Development Authority launched its "Follow the Sun" economic development campaign, an initiative that offers companies up to $150,000 over three years in exchange for relocating or expanding to Downtown Miami. Since then, 17 new-to-market firms committed to some 250,000 square feet and are expected to create a total of 1,800 jobs.
As financial and technology companies continue to drive demand, asking rates are also rising: in September, the market's average listing rate clocked in at $43.4 per square foot, a 5,8 percent positive change since the same period last year.
Also in September, Microsoft announced plans to open a new, 50,000-square-foot office in downtown Miami. Upon completion, the tech giant will join private equity firm Thoma Bravo—which signed a 36,500-square-foot lease at the location earlier this year—at 830 Brickell. Miami's first major office tower in more than a decade, the 55-story skyscraper is set for delivery next year.
CommercialEdge covers 8M+ property records in the United States. View the latest CommercialEdge national monthly office report here.