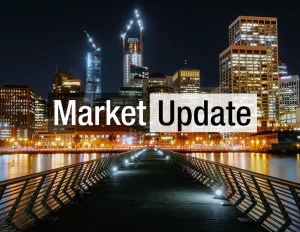 As of November, Miami's office vacancy rate dropped to 12.5 percent, clocking in 120 basis points lower than at the same point last year and 50 basis points below November 2019 levels, according to CommercialEdge. The gap between the metro's vacancy and the national average (15.2 percent) further widened.
Miami's recovery has been on a definite upward spiral throughout 2021. In November, the Magic City was one of only two gateway markets that decreased their office vacancy year-over-year, along with Los Angeles, which shed 30 basis points. Seattle (630 basis points) and San Francisco (410 basis points) registered the largest vacancy expansions since November 2020.
Miami's average listing rate reached $43.4 in November, registering a 5.8 percent gain year-over-year, the second biggest increase among gateway cities, after Los Angeles (8.1 percent). Seattle, Manhattan and San Francisco's listing rates decreased the most since November last year, shedding 3 percent, 2.6 percent and 1.6 percent, respectively.
On a submarket level, Coral Gables–Downtown (20.0 percent), Miami's CBD (17.6 percent), Miami Beach (15.7) and Airport South (15.1 percent) bore the highest vacancy rates in the metro. On the other side of the spectrum, Miami South (3.3 percent), Biscayne Corridor (6.0 percent), Dadeland (6.9 percent), Miami North (9.9 percent) and Brickell registered the highest rates.
CommercialEdge covers 8M+ property records in the United States. View the latest CommercialEdge national monthly office report here.