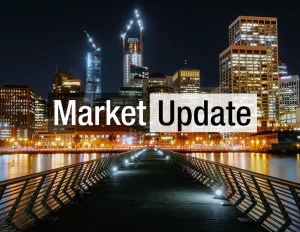 As of July, Miami's office vacancy rate was 14.2 percent, dropping 40 basis points month-over-month, according to CommercialEdge data, and below the national average of 15.5 percent. The metro's rate expanded by 160 basis points when compared to the same period in 2020.
Miami and Los Angeles were the only gateway markets to lower their vacancy rates since the beginning of the year, through June. The Magic City's downward trajectory continued in July, while Los Angeles' rate remained still at 13.1 percent. Manhattan maintained the leading position among gateway cities with the lowest vacancies, averaging at 10.9 percent, while Washington D.C. (15.9 percent) and Chicago (16.7 percent) were situated on the other end of the spectrum.
On a submarket level, Miami's CBD is seeing struggles: vacancy reached 20.3 percent in July, the second lowest in the metro after Miami Garden (21.8 percent). Airport South (17.8 percent) and Coral Gables–Downtown (17.7 percent) also bore elevated vacancies. Miami North (10.5 percent) and Biscayne Corridor (10.6 percent) had the lowest rates, tailed by Aventura (12 percent) and Brickell (13.8).
In July, the West Palm Beach-Boca Raton market had a vacancy rate of 12.8 percent, down 20 basis points month-over-month. Even though well below Miami's rate, the Fort Lauderdale office market outperformed its June vacancy levels, with a 20-basis-point drop to 17.5 percent.
CommercialEdge covers 8M+ property records in the United States. View the latest CommercialEdge national monthly office report here.