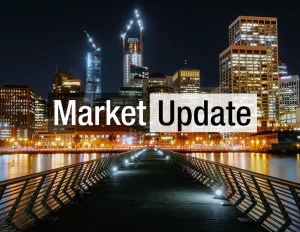 As of January, Miami's office vacancy increased to 13.4 percent, marking a 90-basis-point jump compared to the prior month, according to CommercialEdge data. The metro's vacancy is still significantly below the national average of 15.7 percent.
In January, the Magic City consolidated its third position among gateway cities with lowest vacancies, trailing Boston (10.7 percent) and Manhattan (12.8 percent). On a year-over-year basis through the first month of the year, Miami's office vacancy has decreased 190 basis points. Across gateway markets, Boston and Miami were the only two cities that lowered their office vacancy, while Seattle and Chicago had the largest gains.
On a submarket level, January vacancy rates varied between 2.7 and 22.2 percent. Coral Gables, Downtown (22.2 percent), the CBD (18.0 percent), Airport South (16.5 percent), Miami Beach (16.3 percent) and Miami North (15.6 percent) recorded the lowest numbers. Oppositely, Miami West (2.7 percent), Miami South (4.7 percent), Biscayne Corridor (5.7 percent), Dadeland (6.9 percent) and Brickell (10 percent) bore the highest vacancy rates.
Brickell is currently one of the hottest markets for office development in South Florida. Also in January, global real estate investment bank Eastdil Secured announced that it will open a new Miami office within the Brickell area. The Manhattan-based firm's new premises will be located at the 32-story 1001 Brickell Bay Drive.
CommercialEdge covers 8M+ property records in the United States. View the latest CommercialEdge national monthly office report here.