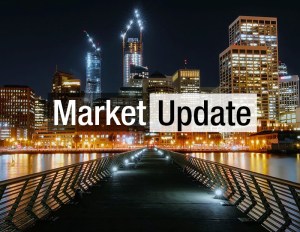 Despite constantly expanding its development pipeline since the onset of the year, Miami's office vacancy has been contracting during 2021, CommercialEdge data shows. The metro's business-friendly environment and favorable tax climate continues to attract investor interest from other parts of the country.
As of May, the market's vacancy rate hit 14.8 percent, down 70 basis points since April and up 310 basis points year-over-year, falling behind the national average of 15.6 percent. Miami has lower rates than other gateway markets, such as Chicago (16.8 percent) and Washington, D.C. (15.8 percent), but still lags behind Los Angeles (13.6 percent) and San Francisco (13.9 percent).
Miami's Class A properties had a 310-basis-points higher overall vacancy rate when compared to Class B assets. In Late May, Sumitomo Corp. of Americas inked four leases totaling 70,000 square feet at its landmark Miami Tower in Downtown. Three law firms and a federal government agency signed commitments at the Class A, 47-story high-rise. Built in 1987, the skyscraper is one of the metro's tallest buildings and the only downtown property to have an integrated Metromover station.
In West Palm Beach, the vacancy rate for office space clocked in at 12.6 percent, in line with Miami's descending trend for the year. The Palm Beach Gardens submarket had one of the highest vacancies in the area, at 16.3 percent, followed by Downtown West Palm Beach at 15.9 percent.
Fort Lauderdale's vacancy rate was higher than those recorded in Miami or West Palm Beach, hitting 18.2 percent in May. The CBD (25.8 percent) and Airport/Dania Beach (29.0 percent) submarkets registered the highest rates, while Miramar (7.7 percent) and Hollywood (10.9 percent) were at the other end of the spectrum.
CommercialEdge covers 8M+ property records in the United States. View the latest CommercialEdge national monthly office report here.