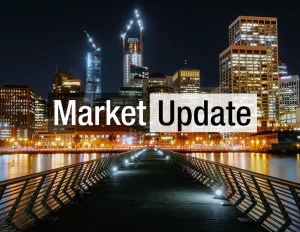 By mid-2021, Miami had 2.5 million square feet of office space under construction, according to CommercialEdge data. This amount accounted for 3.7 percent of total stock, placing the metro above the national average of 2.4 percent.
June's findings represent a 2 percent dip month-over-month, signaling the first halt in the metro's constant pipeline growth since the beginning of the year. Still, in mid-2021, Miami's under-construction stock was 10 percent higher than it was at the same point last year.
Two office properties totaling 322,000 square feet delivered in the first half of 2021, slightly less than the 341,000 square feet completed in the first half of 2020. Colombian real estate private equity fund Pactia, in a venture with Century Homebuilders Group, is behind the largest property that came online this year. Located in the Airport South submarket, 850 LeJeune offers more than 200,000 square feet and was completed in June.
Related Group's new headquarters at 2850 Tigertail Ave. in Coconut Grove delivered in the first quarter of the year. Last month, the developers inked a 25,000-square-foot 10-year commitment at the 109,000-square-foot Class A+ tower, bringing it to full occupancy. Related will occupy the top two floors of the LEED Certified building.
Two of the largest office developments in Miami are also slated for delivery by the end of the year: Rose & Berg Realty Group's The Gateway at Wynwood and Starwood Capital Group's Miami Beach headquarters at 2340 Collins Ave. The latter will be the first Class A building in Miami Beach, as well as the first corporate office property to rise within the submarket in more than two decades.
CommercialEdge covers 8M+ property records in the United States. View the latest CommercialEdge national monthly office report here.