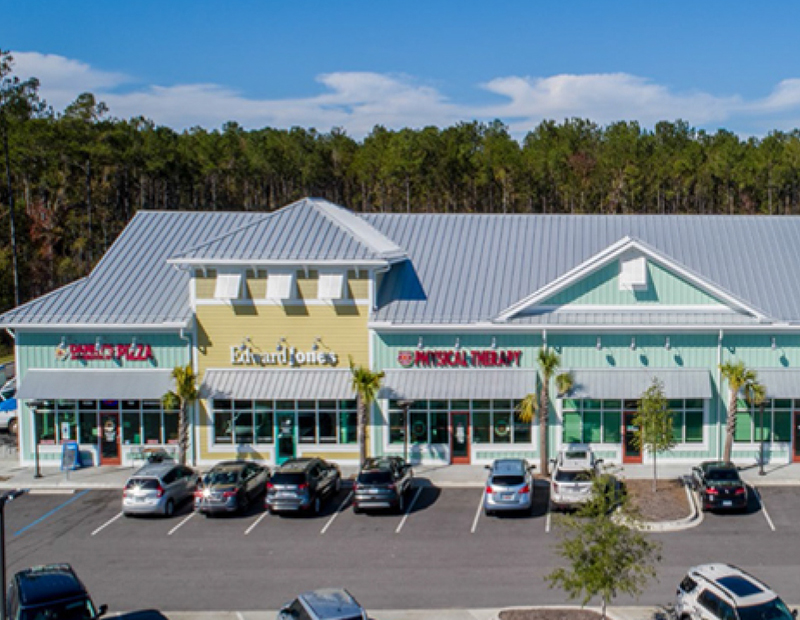 MHCommercial Real Estate Fund has purchased Prince Creek Village, an 18,000-square-foot retail center in Myrtle Beach, S.C. Columbia Properties sold the property for $4.9 million. LoanCore Capital financed the acquisition with $3.9 million, according to public records. NAI/Merin Hunter Codman was appointed to manage the asset and NAI Lachicotte will be the leasing agent.
Prince Creek Village is situated at 11920 SC-Highway 707 in Murrells Inlet, near Freeway 17. The commercial center is also located adjacent to a Publix grocery store. Constructed in 2017, the center is 92 percent occupied by tenants such as Edward Jones Financial Advisory, Tidelands Health Family Medical Center and several local restaurants.
The acquisition of Prince Creek Village marks MHCommercial Real Estate Fund's second investment in September. Earlier this month, the real estate fund—launched by principals of NAI/Merin Hunter Codman—purchased a 59,942-square-foot office building in Fort Lauderdale, Fla. MHCommercial Real Estate Fund was created with the aim to invest in strategically located commercial assets in the Southeastern part of the country.