By Barbra Murray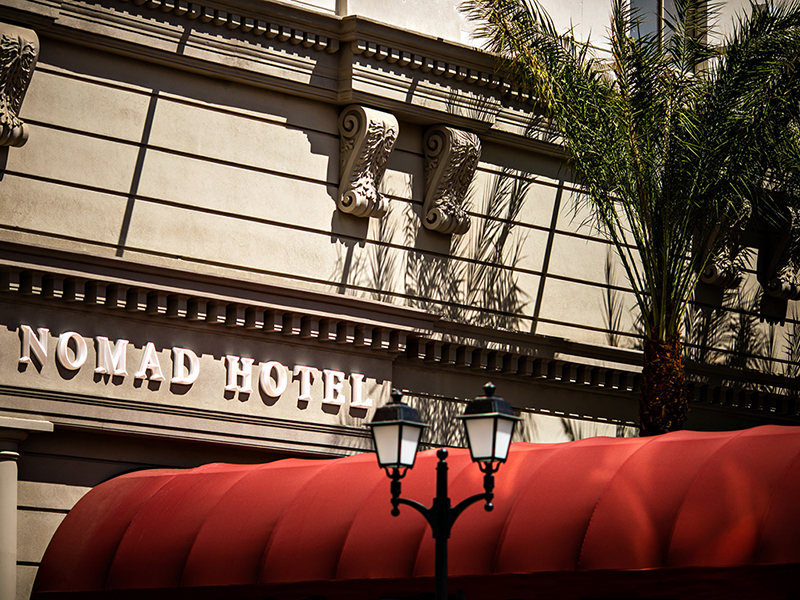 MGM Growth Properties has inked an agreement to pay MGM Resorts International $637.5 million for its investments in the comprehensive repositioning of the former Monte Carlo Resort and Casino in Las Vegas. The project transformed the gaming property into Park MGM and NoMad Las Vegas, two distinct luxury hotel brands offering an aggregate 2,993 guestrooms in a single 32-story tower.
"As we continue to execute our multifaceted strategic plan, and as part of our ongoing efforts to optimize our portfolio, we believe that these prudent investments in our assets will bring substantial value to MGM Resorts, MGP and our respective shareholders," Jim Murren, chairman & CEO of global entertainment company MGM Resorts International, said in a prepared statement.
Located in the middle of the Las Vegas Strip, the newly reimagined Park MGM offers such amenities as high-end eateries; a 40,000-square-foot Eataly Italian marketplace; a 5,200-seat entertainment venue; and more than 77,000 square feet of meeting space. Park MGM's 2,700 luxury rooms and suites are supplemented by the 293-key NoMad, which opened on the top four floors of the hotel tower in October 2018. A brand concept by Sydell Group, NoMad brings a European style to the hotel resort's guest offerings and features the very first NoMad Casino, which boasts a Tiffany glass ceiling that graced the former Monte Carlo.
Entertainment and leisure resorts REIT MGP plans to finance the payment to MGM Resorts with cash and funds drawn under its credit facility. Terms of the agreement also call for a change to the existing master lease, requiring an additional $50 million in annual rent.
"MGM Resorts will continue to deliberately reduce our owned real estate through accretive transactions in the future. MGP is an attractive partner to achieve this goal," Murren said.
2018 PARTNERSHIP DEALS
MGM Resorts and MGP have executed a bevy of transactions together since 2015, when MGM Resorts created the REIT in an arrangement in which it contributed 10 assets to MGP, including seven Las Vegas resorts and entertainment properties, and MGP took on $4 billion of existing debt. This year, the trading of assets between the two companies has totaled approximately $1.5 billion.
In May, MGM Resorts entered into an agreement to acquire the real property and operations of Empire City Casino in Yonkers, N.Y., for $850 million, after which the company signed a deal with MGP for the REIT to acquire the developed real property in a $625 million sale-leaseback transaction. At the end of the third quarter, MGM agreed to purchase the operating assets of the Hard Rock Rocksino Northfield Park in Northfield, Ohio, from MGP for $275 million and lease the real property associated with the casino from an MGP subsidiary. The deal came two months after MGP had acquired Rocksino from Milstein Entertainment LLC for just over $1 billion.
The Park MGM-NoMad transaction is on schedule to close in the first quarter of 2019.
Photo courtesy of Benoit Linero