By Keith Loria, Contributing Editor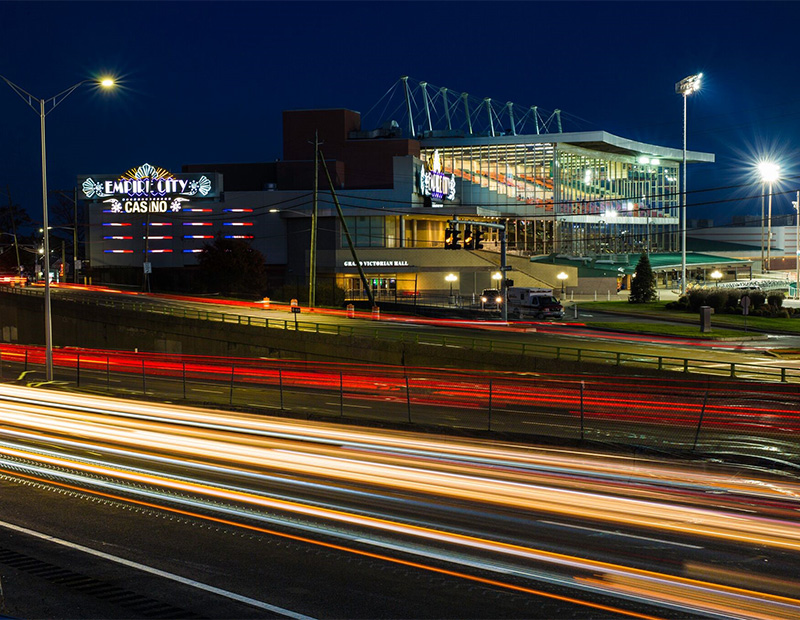 MGM Resorts International and MGM Growth Properties LLC have reached an agreement to acquire Empire City Casino in Yonkers, N.Y., from the Yonkers Racing Corp. for $850 million.
As part of the deal, MGM Growth Properties will purchase the developed real property associated with Empire City from MGM Resorts and lease it back to a subsidiary of MGM Resorts, which will operate the facility.
"We are excited to announce the addition of Empire City to the MGM Resorts portfolio," Jim Murren, MGM Resorts International's chairman & CEO, said in a prepared statement. "This acquisition represents an excellent opportunity to further solidify our presence on the East Coast, and in particular, expand our reach into the high-density New York City region. We believe this transaction enhances our free cash flow profile and presents attractive future opportunities for the Company, and we look forward to welcoming the Empire City team and guests to the MGM Resorts family."
The iconic 97-acre property regularly hosts more than 16 million gaming enthusiasts per year. The facility offers both simulcast and live horse racing and boasts more than 5,200 slots and electronic table games. It also features numerous dining outlets.
"Our vision for this property has always been to develop it into one of the world's greatest entertainment destinations," Tim Rooney, Empire City's president & CEO, said in a prepared statement. "We have been a partner of New York State and its communities for 46 years, and it was important to us that we identify an entity that could build on the strong foundation we have established and bring our vision to fruition. We are confident we have found that in MGM Resorts, one of the premier gaming entities in the world."
Big Time Action
Over a 12-month period ending March 31, Empire City recorded nearly $230 million in net revenues and about $70 million in Adjusted EBITDA.
"With Empire City's approximately 40 percent share of gross gaming revenues in the market, we believe there are significant opportunities for MGM Resorts to further drive growth," Dan D'Arrigo, MGM Resorts International's executive vice president & chief financial officer, said. "We believe the transaction will be value-accretive within its first year of closing, with incremental revenue synergies expected to support growth in 2020 and beyond."
The property is situated just 15 miles from Times Square in Manhattan, making it a top destination for those living in New York City.
The deal is expected to be finalized in the first quarter of 2019, subject to regulatory approvals and other customary closing conditions.
Earlier in May, MGM Resorts teamed with renewable energy company Invenergy of Chicago, to plan for the installation of a new solar photovoltaic array in Las Vegas, which has a generating capacity of 100 megawatts.
Image courtesy of Empire City