By Scott Baltic, Contributing Editor
In a big change, and hopefully the last, to Walgreens Boots Alliance's effort to merge with Rite Aid Co., the merger itself is now off, and WBA will instead purchase from Rite Aid 2,186 stores, along with three distribution centers and related inventory, for $5.2 billion in cash, WBA announced late last week.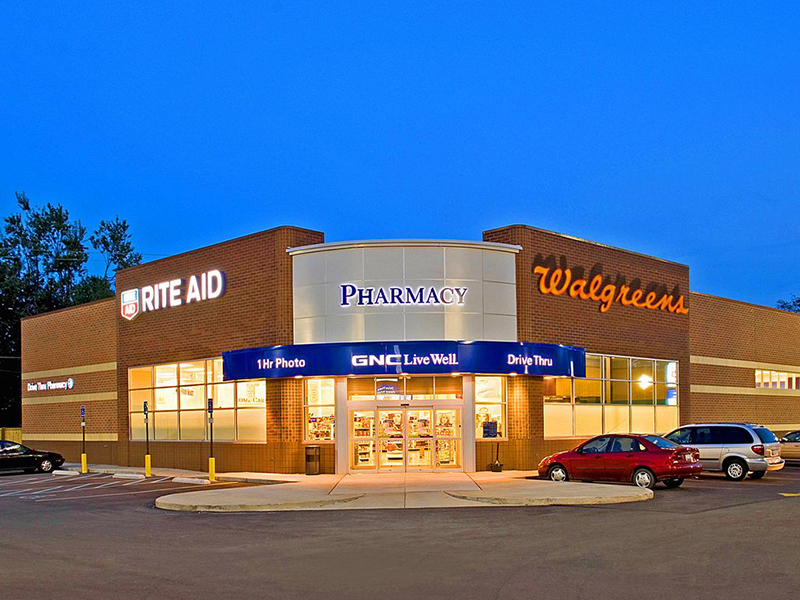 The consideration will also include WBA's assumption of the related real estate leases and the grant of an option to Rite Aid to become a member of WBA's group purchasing organization, Walgreens Boots Alliance Development GmbH.
Retail analysts who spoke with Commercial Property Executive say the new deal is good for WBA, but leaves Rite Aid in a less-than-ideal situation.
This latest agreement replaces and terminates both an October 2015 merger agreement (amended this past January) between WBA and Rite Aid and a December 2016 agreement to divest 865 Rite Aid stores to Fred's Inc. WBA will pay Rite Aid a $325 million termination fee with respect to the previous merger agreement, and Fred's will receive $25 million as reimbursement for expenses associated with the terminated transaction.
A scaled-down merger
The initial closing of the new transaction is expected within the next six months, after which WBA will begin acquiring the stores and related assets on a phased basis over a period of about six months. Acquired stores will be converted to the Walgreens brand over time.
In Fred's announcement on the situation, CEO Michael Bloom called the deal termination "a disappointing outcome," but insisted that Fred's will move ahead with plans to "increase prescription comps in Retail Pharmacy, [grow] sales in Specialty Pharmacy and [drive] traffic into our front store."
"This turned out to be a win for Walgreens," but "It doesn't leave Rite Aid in a good place at all," Jeff Green, president & CEO of Jeff Green Partners, Phoenix, told Commercial Property Executive. Now that Rite Aid will be much reduced in size, he asks, "What's the viability of that smaller company?"
While the new deal does not eliminate Rite Aid as a competitor to WBA as originally intended, it does diminish it to "a participant in the market rather than a top contender," agreed retail analyst Michael Lagazo, vice president with SRS Real Estate Partners, San Diego.
Meanwhile, Lagazo continued, WBA can select sites that strengthen its real estate position, especially in markets where competitor CVS is well-established, and the lower price of $5.2 billion for almost 2,200 Rite Aid stores compared to $9.4 billion to acquire all 4,500 stores, leaves WBA with substantial capital that can be deployed in alternate growth strategies. He notes that WBA shares rose in response to the cancelled merger.
In addition, Lagazo said, "WBA enhances its brand and market position despite the smaller transaction. A scaled-down merger requires fewer adjustments in operations, fewer employee releases, etc., compared to the original consolidation."
Image courtesy of Matthew Masters, Archinect