By Jeff Hamann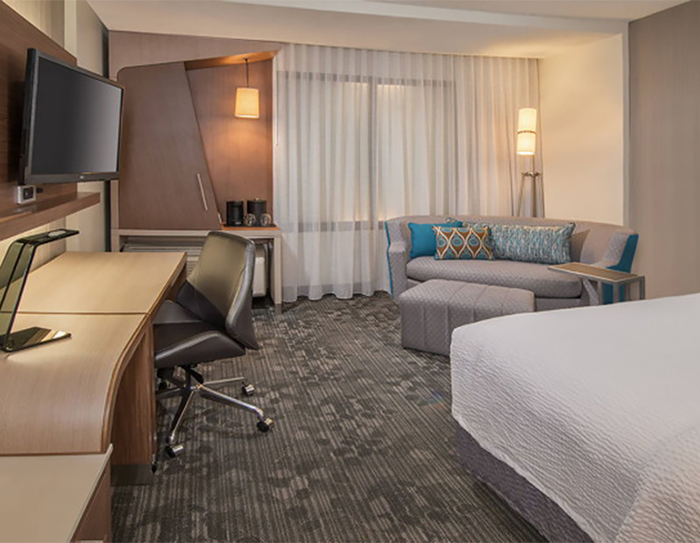 Marriott has opened the doors of its latest hotel in Central Islip, N.Y. The Briad Group, who owns and operates the property, began construction of the four-story building in the first half of 2017. The property, known as the Courtyard by Marriott Long Island Islip/Courthouse Complex, contains a total of 125 guestrooms, including three suites. The property owner also owns and manages the Residence Inn, which sits on the parcel immediately to the east.
Located at 11 Court House Drive, the property is next door to the 175,000-square-foot Courthouse Corporate Center and within one mile of the Suffolk County District Court and the U.S. District Court. The building is also about one mile from the Southern State Parkway. A number of retailers, restaurants and shops are located a short walk from the hotel, including Target, Dollar Tree and TGI Fridays. A baseball stadium, home of the Long Island Ducks, is a three-minute walk away.
The Courtyard's guest amenities include an indoor salt-water pool, fitness center, business center, barbecue area and on-site laundry services. One meeting room, containing 1,232 square feet of event or conference space, is available to rent. Parking and Wi-Fi are both provided free of charge for guests.
Last summer, American Hotel Income Properties REIT acquired a $400 million hospitality portfolio, which included a recently renovated hotel in Bellport, N.Y.
Image courtesy of Courtyard by Marriott