By Barbra Murray, Contributing Editor
American Hotel Income Properties REIT LP has just wrapped up a transformational purchase. The Vancouver-based company recently bolstered its guestroom count by a whopping 23 percent in one fell swoop with the acquisition of a 2,187-key group of 18 premium branded Marriott and Hilton hotels for approximately $407.4 million.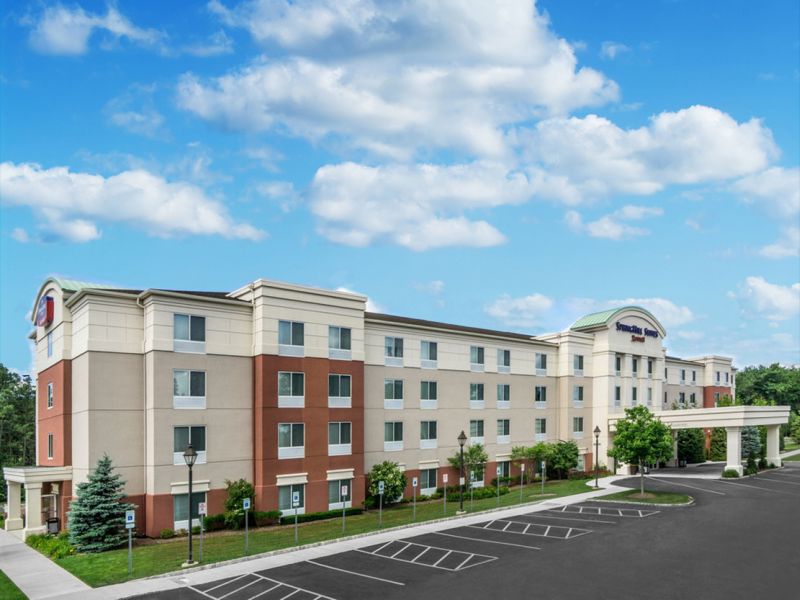 Referred to as the Eastern Seaboard Portfolio, the collection is located in Maryland, New Jersey, New York, Connecticut and Pennsylvania, and features eight flags: Residence Inn; SpringHill Suites; Courtyard; Fairfield Inn and Suites; TownePlace Suites; Homewood Suites; Hampton Inn; and Hilton Garden Inn.
"The Eastern Seaboard Portfolio meets our disciplined investment strategy to acquire premium branded, select-service hotels with stabilized in-place income, which are younger and well-maintained and where acquisition costs are below replacement cost," Rob O'Neill, CEO of American Hotel Income Properties REIT LP, said in a prepared statement upon the announcement of the purchase agreement in May. "Additionally, these branded hotels are located within high barrier-to-entry secondary metropolitan markets in close proximity to major population centers such as Washington, D.C., Philadelphia, Baltimore and New York City."
AHIP is remaining mum on the identity of the seller; however, the entire portfolio of 10 Marriott- and eight Hilton-branded hotels was still listed on MCR Development LLC's website at press time. Furthermore, over the last few years, MCR has publicized the renovation of many of the hotels in the group, including the 128-key SpringHill Suites by Marriott Long Island Brookhaven, in Bellport, N.Y.
To finance the acquisition, the cost of which is inclusive of brand-mandated property improvement plan, AHIP relied on cash on hand and proceeds from four new CMBS loans totaling $236.2 million.
Growth by buying binge
Completion of the Eastern Seaboard Portfolio transaction comes five months after AHIP closed on the acquisition of five other hotels in two separate transactions. January brought the purchase of three Embassy Suites by Hilton hotels in Ohio for $124 million, and two more in Dallas and Tempe, Ariz., for $57.6 million, resulting in the addition of an aggregate 1,311 guestrooms to the REIT's portfolio.
All told, AHIP has shelled out more than a half-billion dollars on the purchase of 23 hotels during the first six months of 2017. The activity marks the continuation of the rapid growth of a company that made its entrée into the U.S. market only four years ago with the purchase of the 32-property Lodging Enterprises chain.
Image courtesy of AHIP