December 21, 2011
By Nicholas Ziegler, News Editor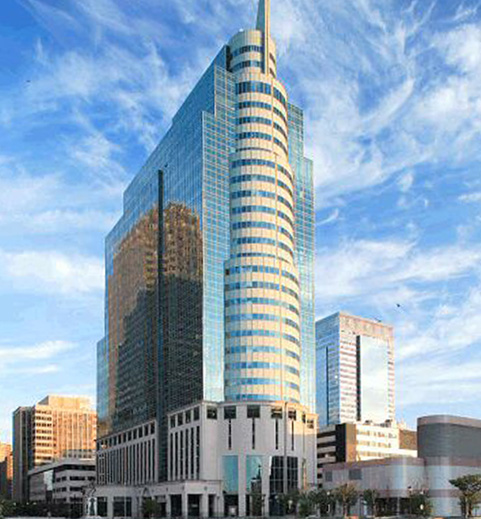 It's quite an entrance into the metro New York City market for Manulife Real Estate, the global real estate arm of Canada-based Manulife Financial Co. — the parent company of John Hancock Financial. In one transaction, the company has picked up the 30-story trophy property 10 Exchange Place in Jersey City, N.J. for $285 million. Cushman & Wakefield's metropolitan capital markets group arranged the sale on behalf of the seller, a client of Atlanta-based Invesco.
"We continue to see an appetite by investors for large, well-located premier assets in this submarket," Cushman's Andrew Merin said of Jersey City, which he called a "sixth borough" to New York. "With its accessibility, Jersey City provides an affordable alternative to Manhattan for Wall Street-related firms."
This year, more than 21,000 jobs have been created in New Jersey alone, and it's likely that the increased activity in Downtown Manhattan is driving some of that growth.
Completed in 1988, the 748,005-square-foot 10 Exchange Place is currently both LEED Gold and Energy Star certified. It is 100 percent leased with a tenant roster that includes ACE Insurance, Bank of America, Goldman Sachs and Amazon.com. The structure offers direct access to the PATH rail system to New York, as well as light rail, ferry and bus service.
The Jersey City submarket has been undergoing a large amount of purchasing and development. Earlier this month, Mack-Cali formed a joint venture with Ironstate Development Co. to build a two-tower luxury apartment complex along the waterfront. One year ago, Manulife acquired the 415-unit Plaza Square in New Brunswick, N.J. for $112.5 million.