By Timea Papp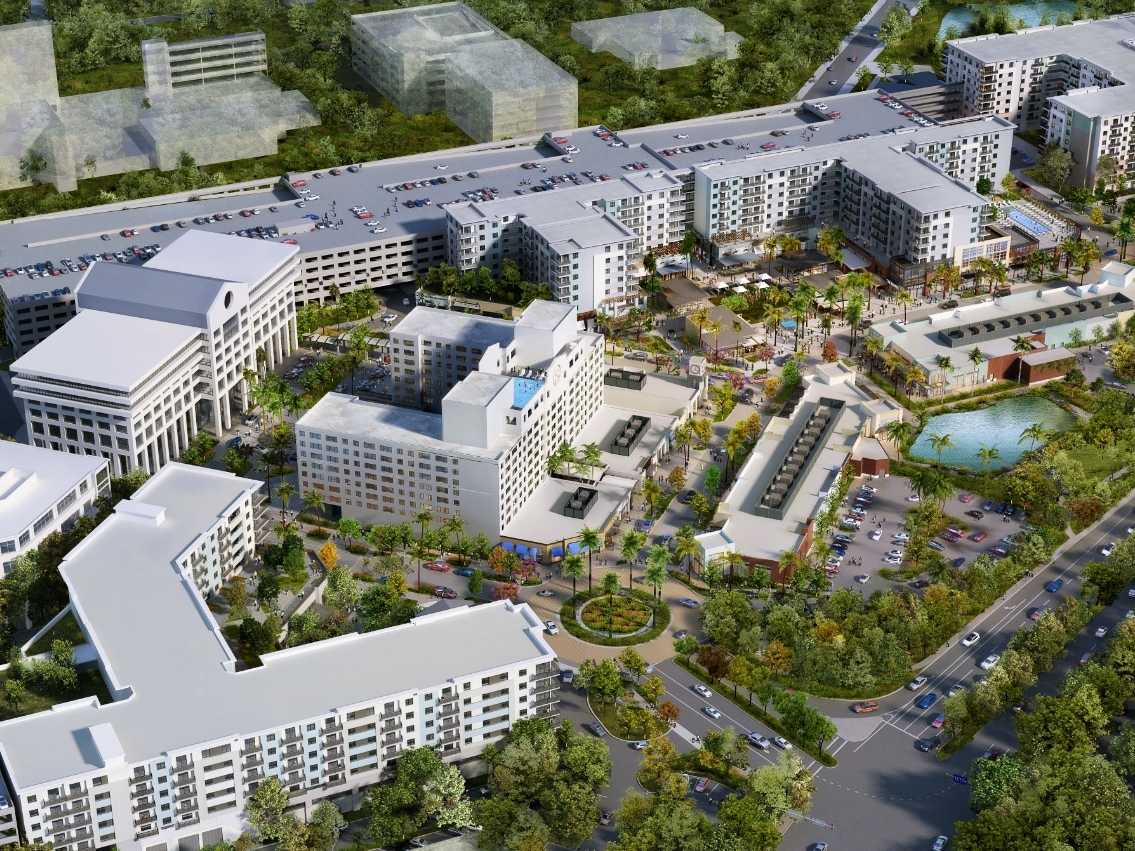 Encore Capital Management has revealed that its newest office project within Plantation Walk in Plantation, Fla. is undergoing a capital improvement program. The Offices at Plantation Walk, a 160,000-square-foot, Class A property has been stripped down to its bare shell and is currently undergoing a complete renovation of its interior spaces and utility systems.
As part of the modernization project, crews recently added energy efficient windows along with a new roof, plumbing, electricity, elevators and HVAC. The adjacent 2,600-space parking garage is also being fully renovated. The developer is nearing the completion of painting and installing new lighting, railing and elevators.
"The Offices at Plantation Walk brings together the characteristics companies and their employees search for in terms of a workplace—we're offering an amenity-rich environment in a walkable area that rivals downtown Fort Lauderdale in terms of workforce amenities, lower rent, convenient and low-cost parking and optimized space, combined with the nearby residences," said Leasing Broker Jay Adams of Newmark Knight Frank, in a prepared statement.
$350 million project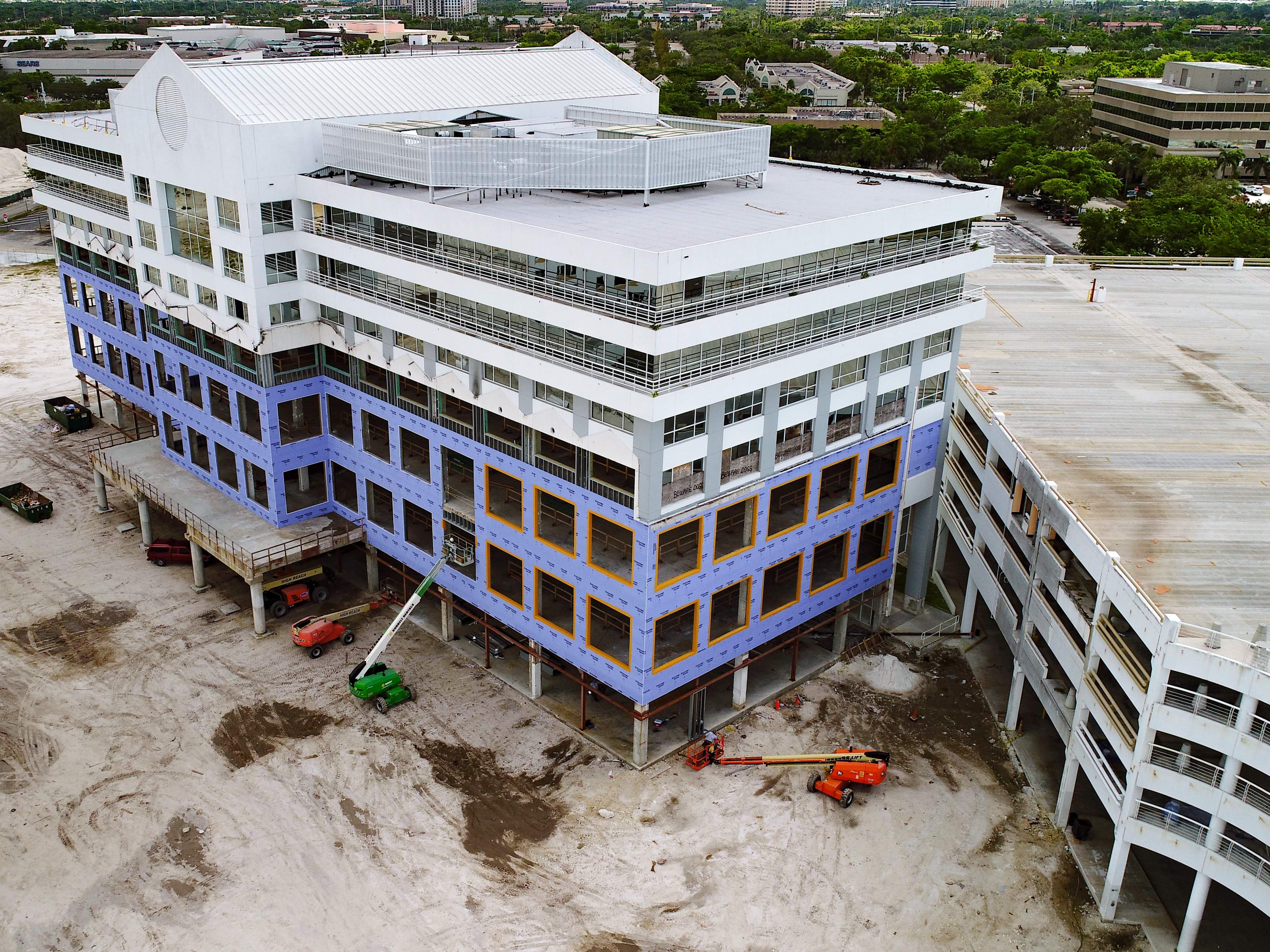 Located at the site of the former Fashion Mall at 321 N. University Drive, Encore's $350 million mixed-use project will feature office, retail, hotel and residential space. Crews finished demolishing the mall in November. In addition to the Class-A office space, Plantation Walk will include 700 luxury rental apartments under Encore Capital's "The Rise" apartment brand and 173,000 square feet of unique shops and distinctive restaurants. Earlier this year, a joint venture featuring Encore Capital broke ground on the second Crystal Lagoon in Florida.
According to public records, Encore Capital secured $23.2 million in construction financing in September, originated by Trez Capital Corp. The office building is expected to open in 2018.
Images courtesy of Plantation Walk