By Chris Wimmer, CFA,Vice President, Senior Analyst, Moody's Investors Service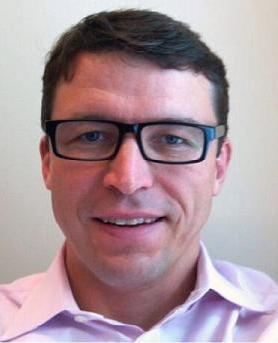 In 'guiding' to an average same-store net operating income increase of 5.3 percent for 2013, the multi-family REITs rated by Moody's Investors Service are signaling that fundamentals are slowing after two very strong years. Occupancies and rents have recovered to pre-recession levels thanks to a low level of new apartment construction, new household formation (despite weak job growth) and the uncertain single-family market.
Improvement in credit metrics that would be as meaningful as those of recent years will be more difficult to achieve. Accommodative capital and transaction markets have enabled the companies to improve their balance sheets by lowering leverage with the proceeds of new equity issues and non-core asset dispositions. In reducing leverage, the bias has been to cut mortgage debt first (usually of the Fannie and Freddie variety), which is highlighted in figure 2. Two reasons are the increased flexibility of an unencumbered balance sheet and the uncertain future of the agencies, which was highlighted by the FHFA's 2013 goals seeking to contract their presence in the marketplace. As well, improving cash flow and low interest rates are driving improving debt and fixed charge coverage.
After a reprieve in the second half cap rates continued their descent and broke 5 percent for their observation at year end 2012, according to the American Council of Life Insurers. Rising interest rates will create upward pressure on cap rates; this will be counterbalanced to some degree, however, with improvement in the economy and employment, as the latter drives household formation and demand for apartment rentals.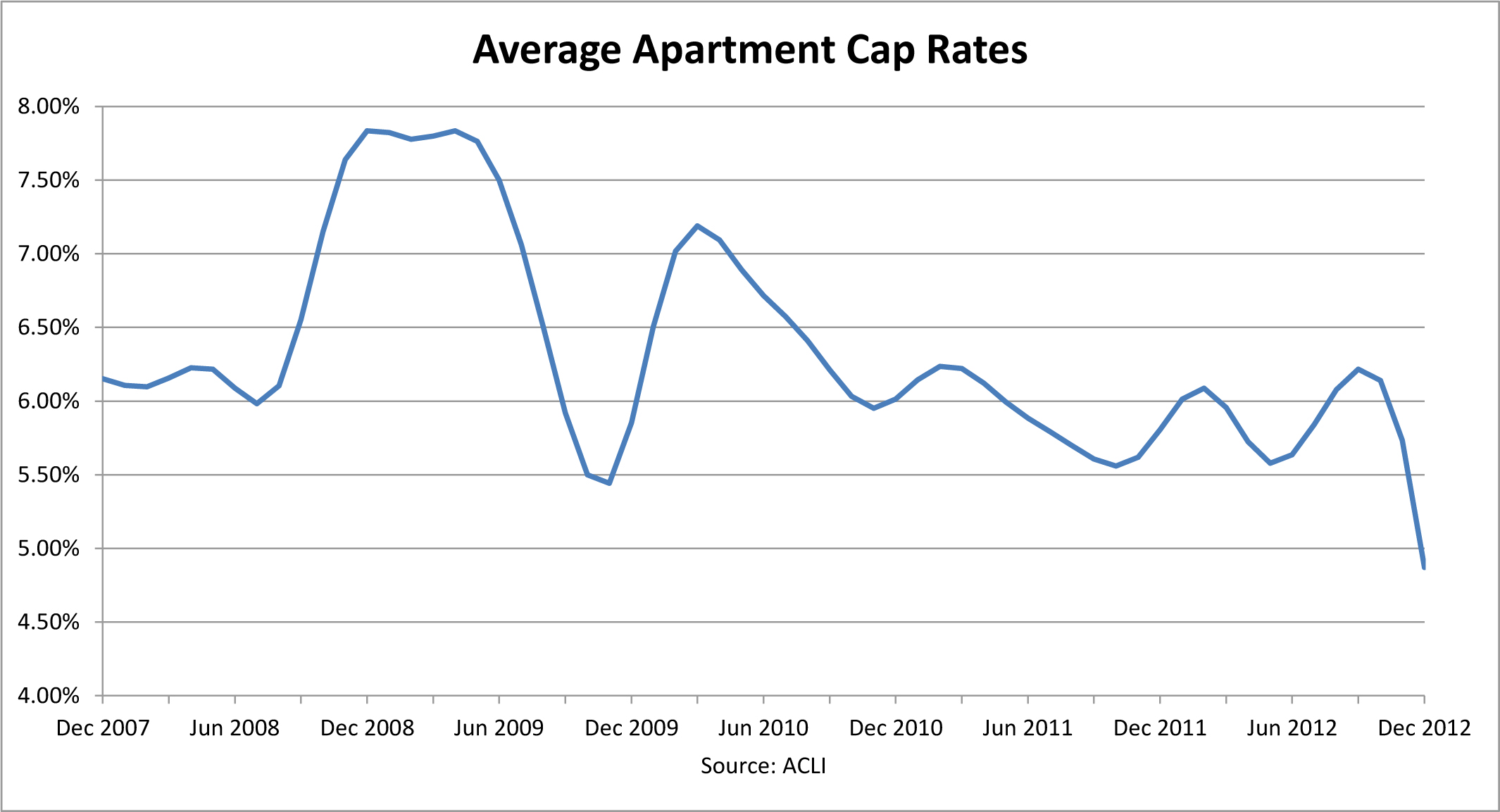 New multi-family construction is picking up pace in many markets across the nation, and the REITs have been active for over a year. After bottoming in 2010 at just under 3.5 percent, the average REIT pipeline represented 8.3 percent of total gross assets at year end 2012 as shown in figure 5. Among the most notable markets in terms of new supply volume where REITs have meaningful presence are Washington, DC and Austin. In the case of the former, sequestration will pressure fundamentals whereas in the latter case, the economy has been more robust and the additional units will be more quickly absorbed.